Being prepared in case of emergencies is the best measure that you can take when a disaster hits your family. Thankfully for the Holt family, they had a clear plan for when misfortune struck. Their 8-year-old son is being called a hero after he saved his 11-month-old sister! You'll be blown away by this story of courage and sheer love for family.
20. New Hampshire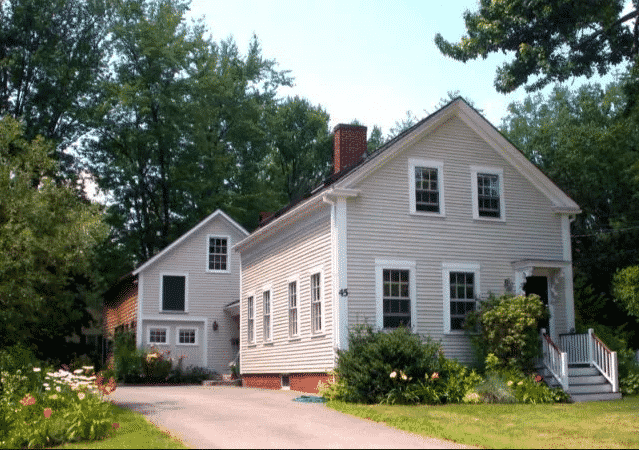 Image: New Hampshire and Maine Real Estate
The Holt family was residing in their home in New Hampshire, living a typical day out on the day of the fire. Eight-year-old Harrison was watching his father mow the lawn from inside of the house. It was a totally normal day.
19. Inside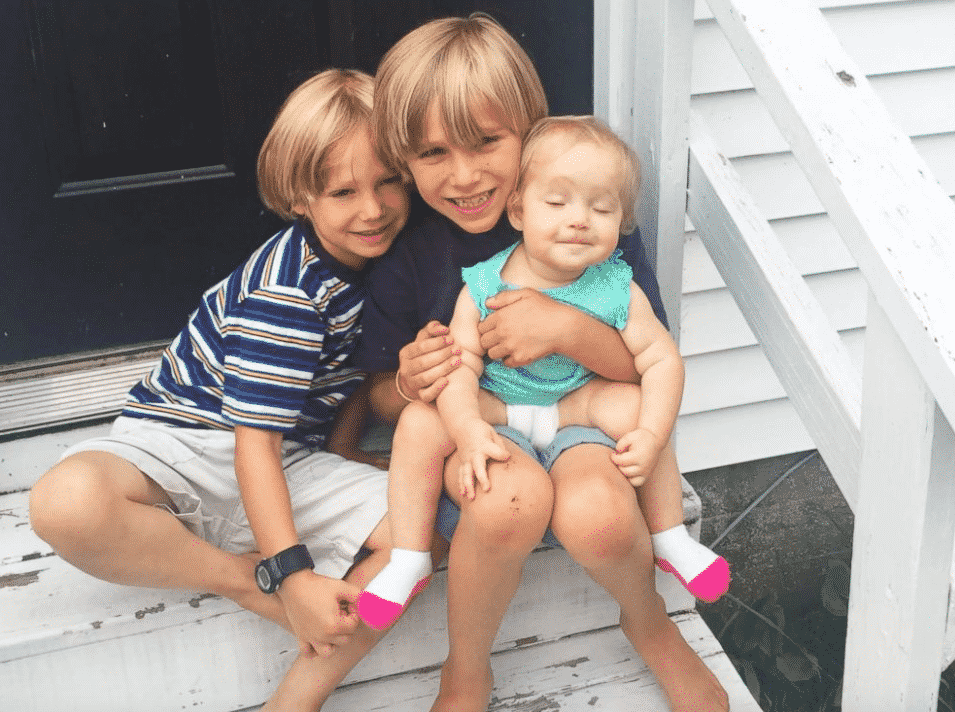 Image: ABC News
Inside of the house, his 5-year-old brother, Patrick, and his 11-month-old sister, Marie, accompanied Harrison. Things were going by smoothly until something absolutely horrible happened. Nobody in the family expected for the house to suddenly catch on fire.
18. Mowing The Lawn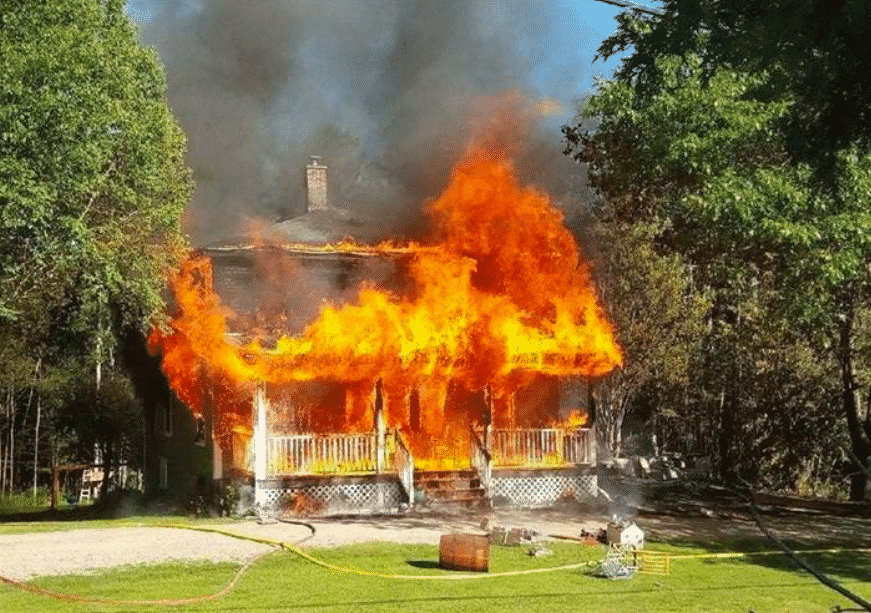 Image: Today
John Holt, a professor at White Mountains Community College, had finished mowing the lawn and placed the tractor back. About 20 minutes later, he began to notice that smoke was coming out of a room that connected the barn and the home to each other. Holt sprung into action.
17. Failed Attempts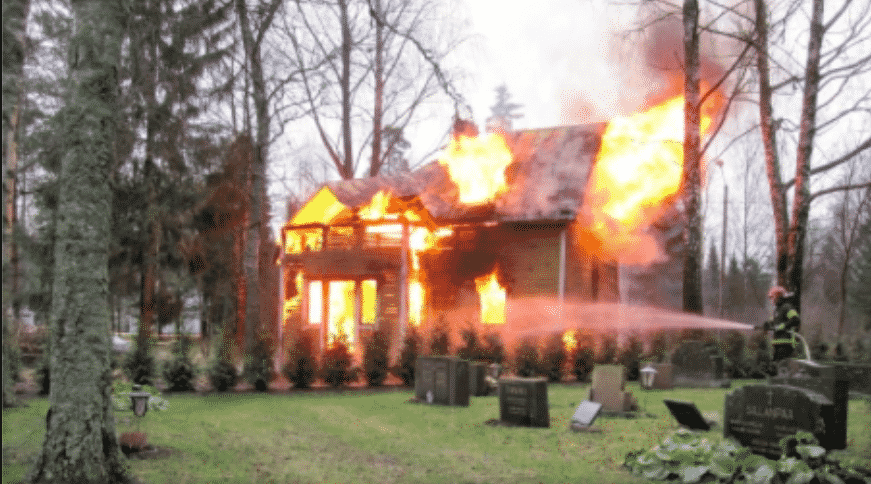 Image: Shareably
"I ran out, threw open the door and grabbed the fire extinguisher," Holt told TODAY. John continued to try and put out the fire but it was no use, it had grown bigger than he could control so he did the next best thing he could. He ran off to find his children.
16. The Children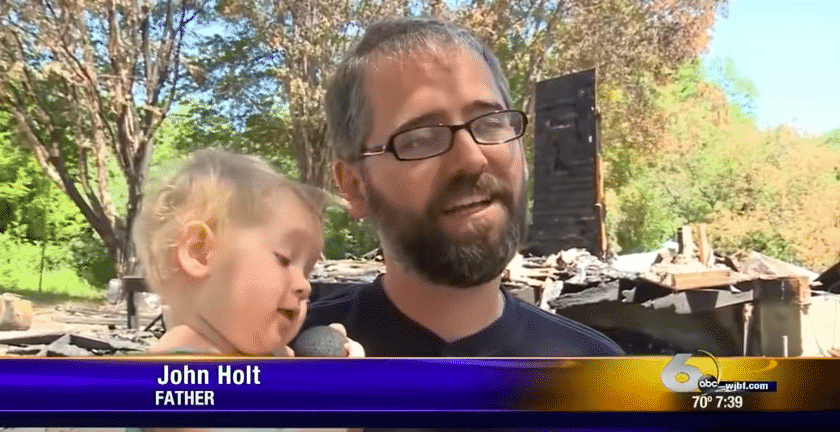 Image: YouTube
Holt quickly ran over to find his children and to alert them to call 911. He told them to run out of the house as quickly as possible. He then continued to try and extinguish the flames. To John's surprise, his eldest son was keeping calm throughout the entire situation.
15. Emergency Plan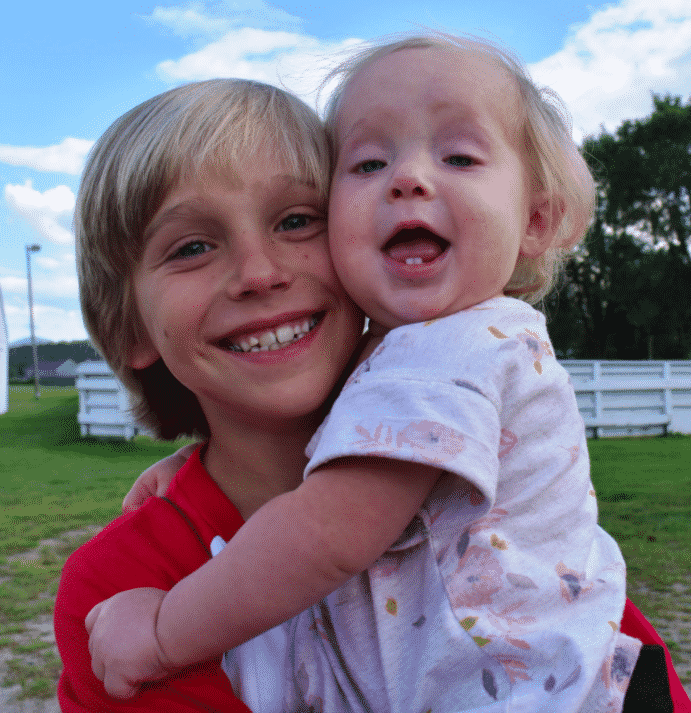 Image: Union Leader
You see the family had practiced an emergency plan in case of a situation like this. Patrick quickly ran out of the house and phoned 911. Harrison, on the other hand, knew that his baby sister was still somewhere in the house.
14. Baby Sister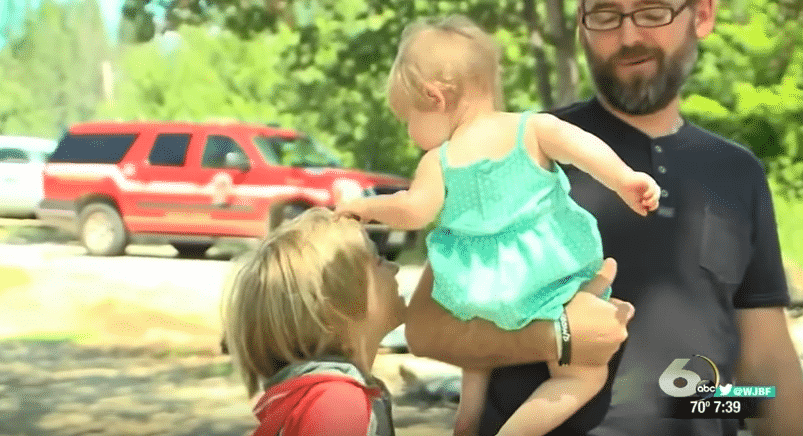 Image: YouTube
Instead of thinking only about himself, Harrison searched throughout the house for his 11-month-old baby sister. He eventually found her in the smoke filled house and ran out with her in his arms. Harrison then knew exactly where to go.
13. The Big Oak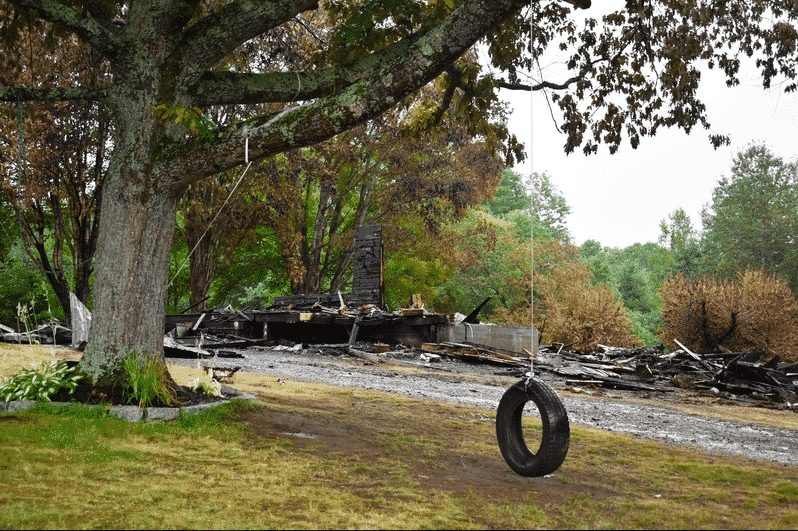 Image: Union Leader
The family had decided that the big oak tree would be their designated meet-up spot in case of an emergency and that is exactly where John found his son. Harrison continued to calmly speak to a 911 operator as he held his baby sister in his arms.
12. Brave Boy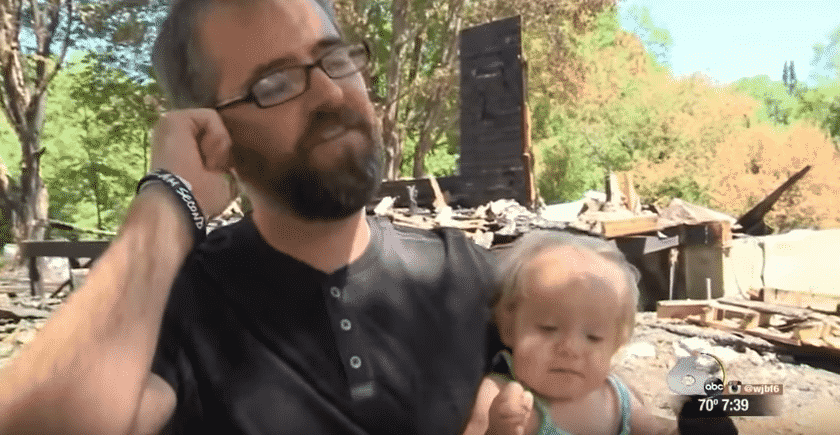 Image: YouTube
"Harry has her in one arm, like this, and the phone in the other, just chatting to 911, haha!" John said. "He was standing there as cool as the other side of the pillow."
John was incredibly proud of his son and was the fire department that came in for the rescue!
11. Fire Burning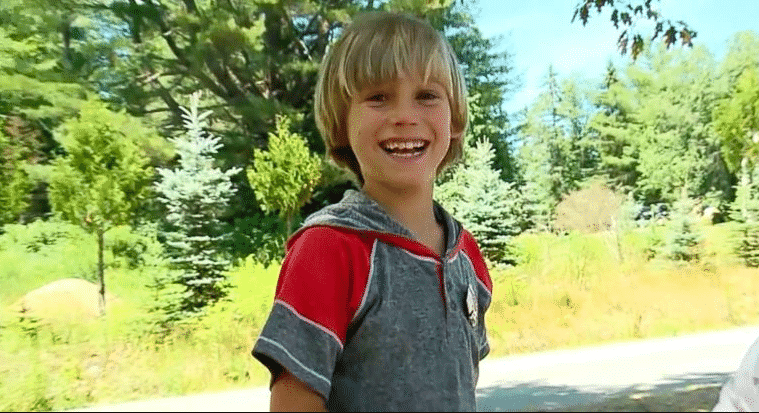 Image: ABC News
The fire continued to spread throughout the home, leaving the family staring at a mess of flames. Still, Harrison was brave throughout it all. "I just knew I couldn't let my baby sister be in the fire," Harrison shared with ABC News. "I just picked her up and brought her out."
10. Fire Department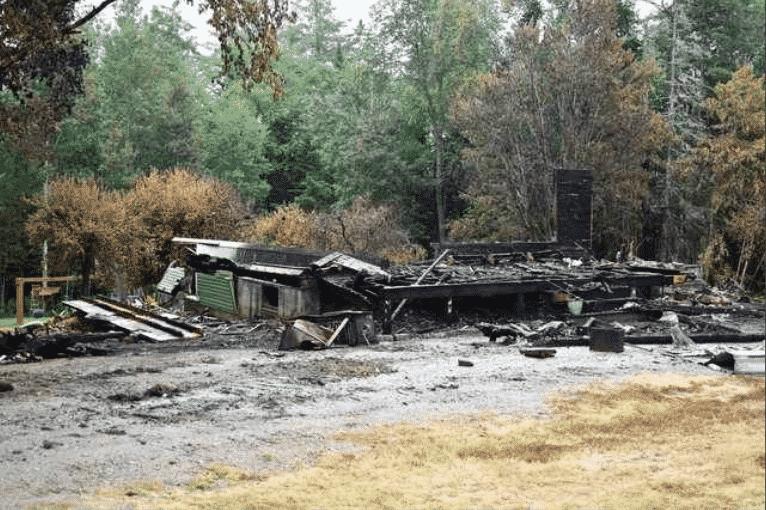 Image: NBC News
The fire department eventually came and put an end to the fire. When they heard about Harrison's bravery they were completely blown away by his bravery and ability to keep calm. They wanted to honor him.
9. Honor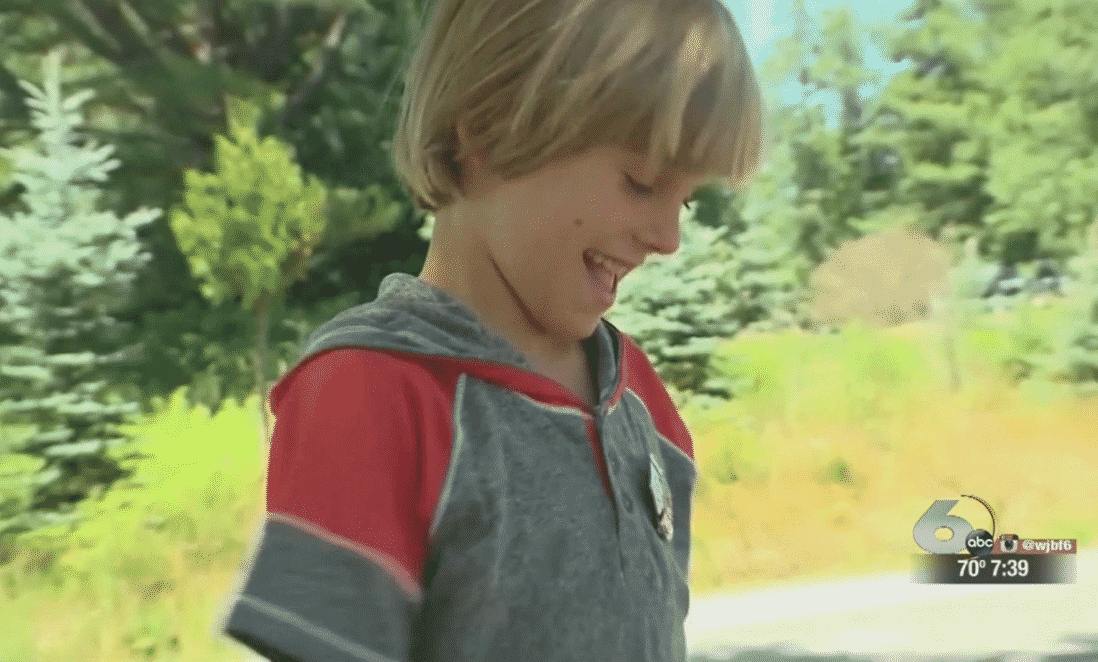 Image: WJBF-TV
Harrison was named an honorary member of the Milan-Dummer Fire Department by fire chief Bud Chapman. The Fire Chief commended the Holt family on having a great safety plan that essentially saved all of their lives.
8. Chapman's Tips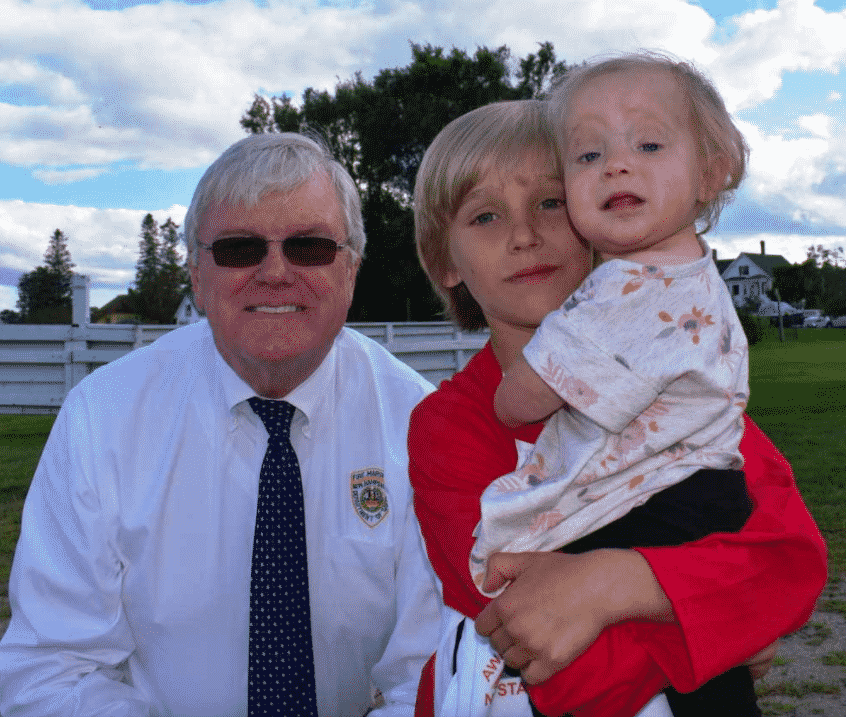 Image: Union Leader
"Exit drills in the home, use smoke detectors, practice it, make sure the children are familiar with it," Chapman said. Chapman was so proud of Harrison he even gave him another extra special gift that the young boy did not expect at all!
7. A Badge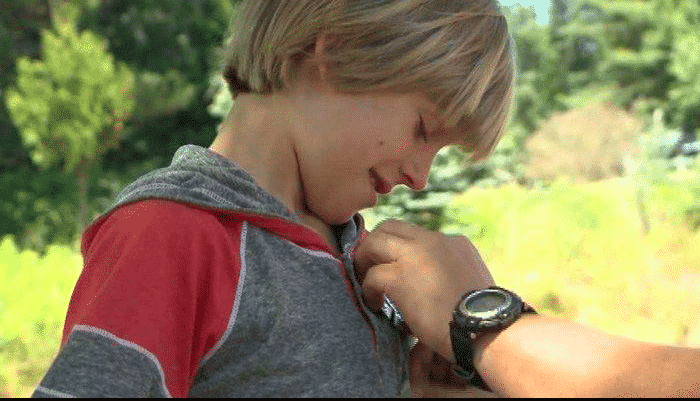 Image: Facebook
Fire Chief Chapman gave Harrison a real firefighter badge. He even intends on engraving it with Harrison's name to make it even more special. Harrison could not be more thrilled!
6. Honorary Firefighter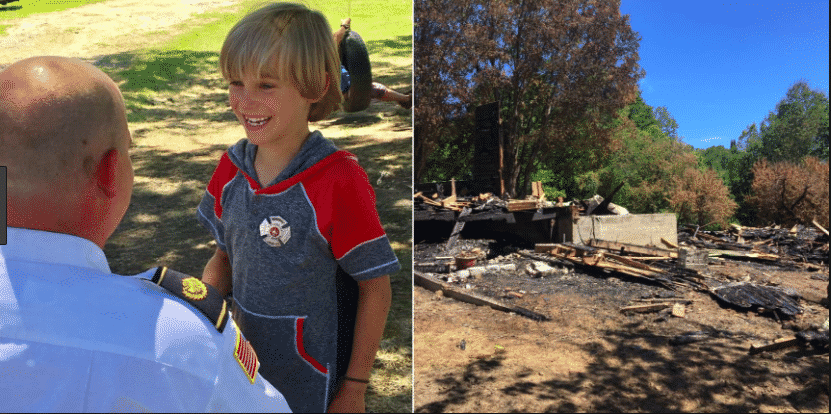 Image: Hot Topics TV
"I basically explained that due to his actions that saved the life of his baby sister, I was appointing him an honorary firefighter of the town of Milan," Chapman said. "He didn't know what to say. He was excited."
The Holt family is very proud of their son but you won't believe how Harrison reacts.
5. Harry's Reaction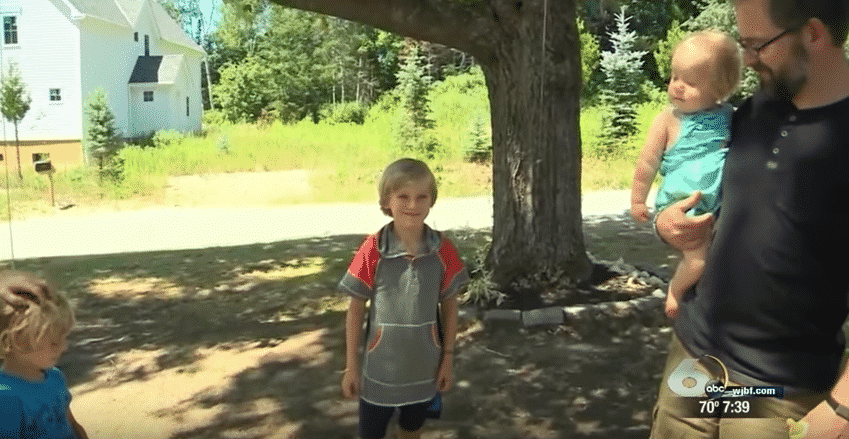 Image: YouTube
"Patrick goes around telling everyone, 'My brother's a hero.' Harry sort of shrugs it off. He's a good kid," Holt said. Harrison has proven that he is not only a courageous hero, but also a humble one at that. The Holt family, however, still has some rebuilding to do.
4. Rebuilding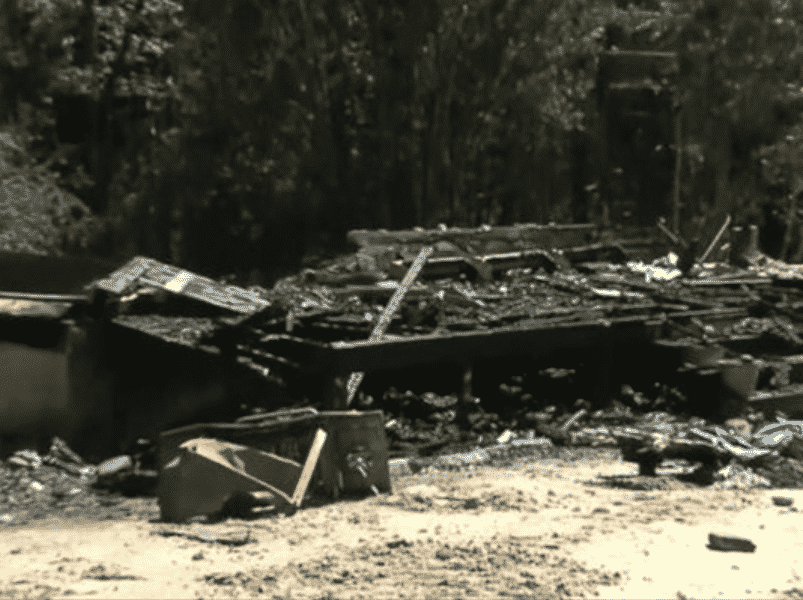 Image: WHAS
Since the fire destroyed their home, the Holt family has a lot of rebuilding to do. However, they have not been left alone to deal with the tragedy. Their community has proven helpful in their dire time of need…
3. Community Outreach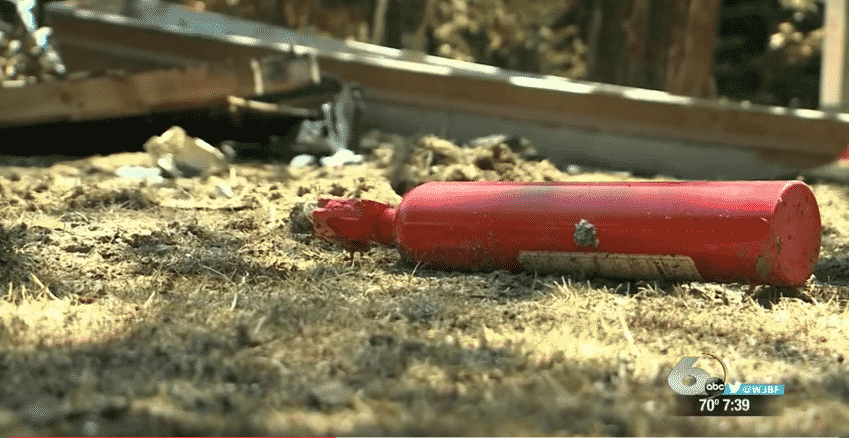 Image: YouTube
"There are hundreds of people that we don't even know sending us gifts, clothes and gift cards," Holt said. "It's been absolutely crazy, to be honest with you." It just goes to show how helpful people can be to one another during times of stress. Holt's wife Heather was especially grateful.
2. Silver Lining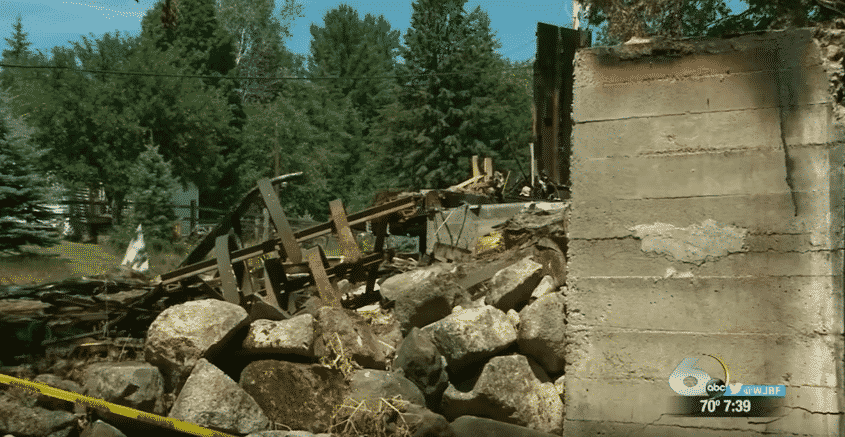 Image: YouTube
John and his wife, Heather, who was not home at the time of the fire, are both eternally grateful to the community. "It's been phenomenal," Holt said. "Believe it or not, it's been a really good week and a half."
1. Heroism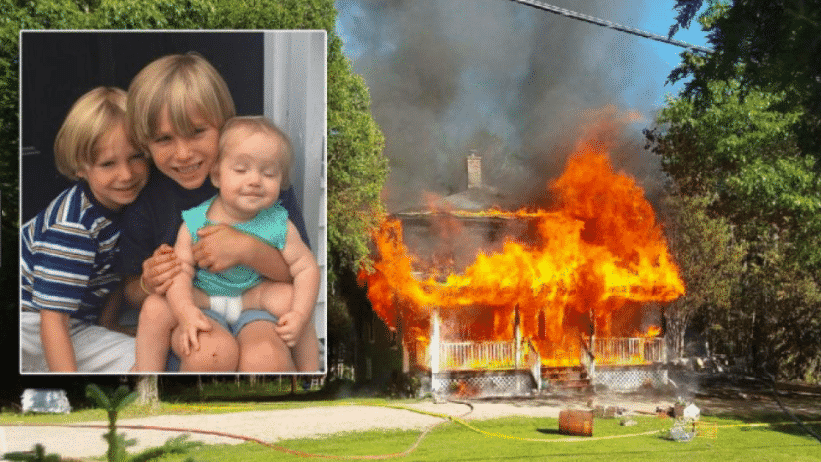 Image: Inside Edition
It is so inspiring to see such a young boy display such bravery and level-headedness during such a tragic circumstance. We should never underestimate the bravery of our young ones. Be sure to share this amazing story with your loved ones so that they can be inspired as well!