Digital comic files are quickly growing in popularity.  What used to take up an entire room of boxes will now fit on a small hard drive. While most people download their comics from other sources like bittorrent, it's fairly easy to make your own CBZ or CBR comics.
Step 1. The bulk of the work is in the first step – you have to scan every page of the comic. A few years ago, this used to take hours. Now that scanners are getting faster and more accurate it's not so bad.  Set your desired DPI and scan quality.  If your scanner has an auto crop feature, make sure it's turned on – otherwise you'll have to crop them manually before moving on to step two. Scan each page and save it as 001.jpg, 002.jpg, etc.
Step 2. Put all the images into a folder.  Name the folder the title of the comic.
Step 3. Make a zip of the folder. If you're on a Mac, you can right click and use the "Compress" feature. If you're on Windows, you may need to install a special utility like Winzip. Note that compressing with the .zip extension will create a .cbz file.  If you want to create a .cbr file for some reason, you need to use rar compression.
Step 4. Rename the file extension to .cbz.  If you used rar compress, rename it to .cbr. You can now open this file with any digital comic book reader! If you'd like to convert the file to a PDF, I have a quick guide for doing that too – see the article How to Convert CBZ & CBR Comic Book Files to PDF.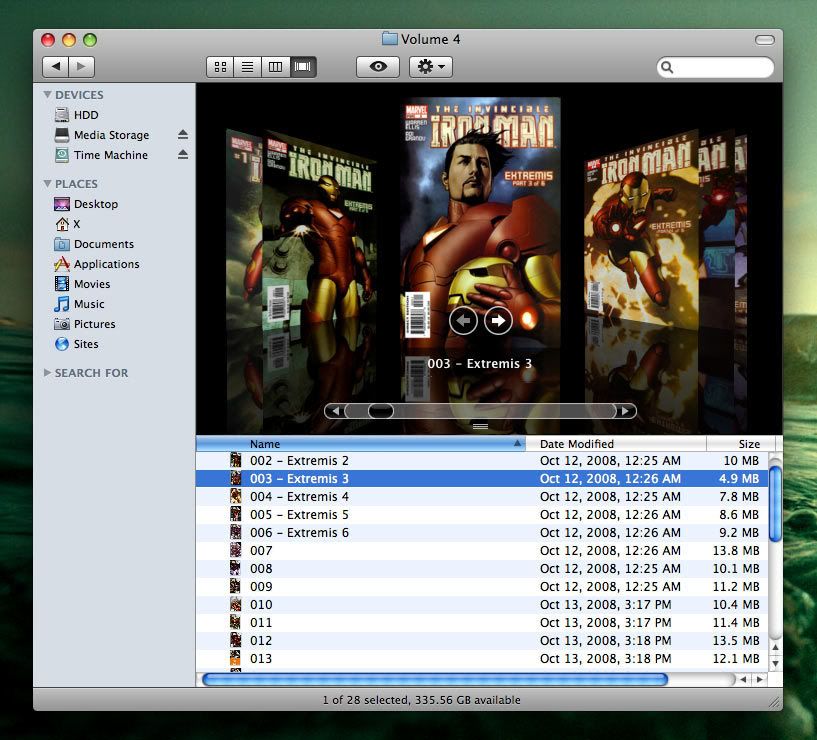 Additional Tips
Make sure your files have sequential numbers, ie: 001.jpg, 002.jpg, 003.jpg.  If you don't use sequential numbers, your page order can get messed up.
Don't rename the file .cbr unless you're working with a .rar file.  CBZ is for zip, CBR is for rar.