It's adorable…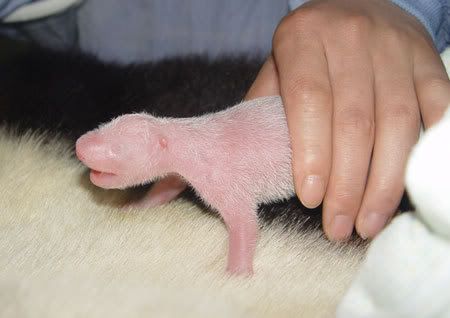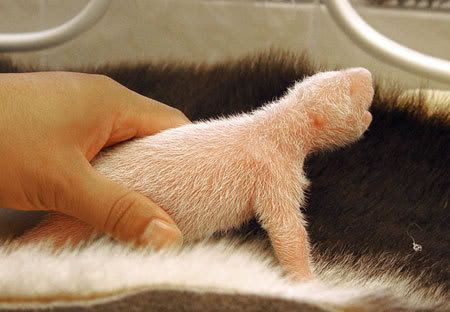 The giant panda reaches a length from 120 to 190 centimeter and the weight of adults of animals varies from 75 to 130 kilograms. And this baby panda hardly measures to 6 inches.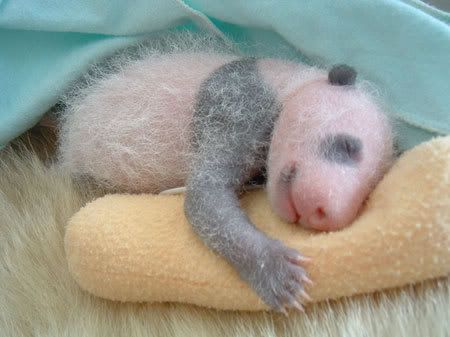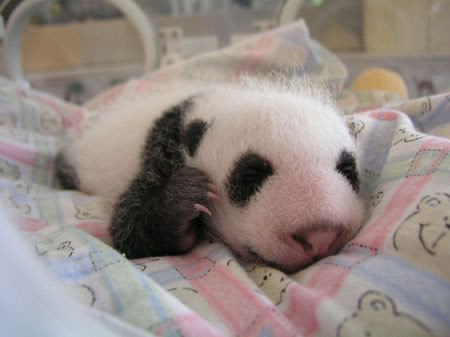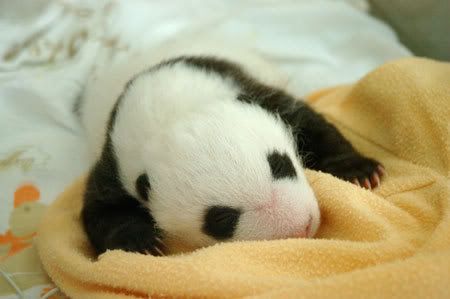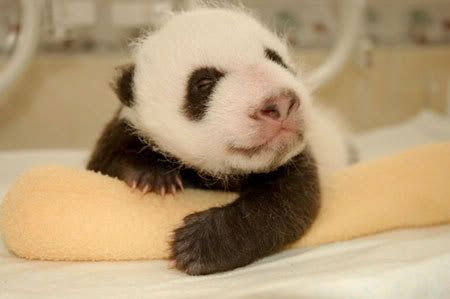 Love them…Protect them !
In 2006, scientists reported that the number of pandas living in the wild may have been underestimated at about 1,000. Previous population surveys had used conventional methods to estimate the size of the wild panda population, but using a new method that analyzesDNA from panda droppings , scientists believe that the wild panda population may be as large as 3,000. Although the species is still endangered, it is thought that the conservation efforts are working. As of 2006, there were 40 panda reserves in China, compared to just 13 reserves two decades ago.
Got these images through a friend's e-mail.