Microsoft recently announced POP3 support for Hotmail and Windows Live Mail. This addition gives users the ability to access their email accounts from various desktop and mobile clients. More importantly for you, this also means you can read and send Hotmail and Live Mail on your iPhone. Follow these steps and you'll be ready to go in no time. If you're looking for information on configuring Apple's Mail.app, you want this article.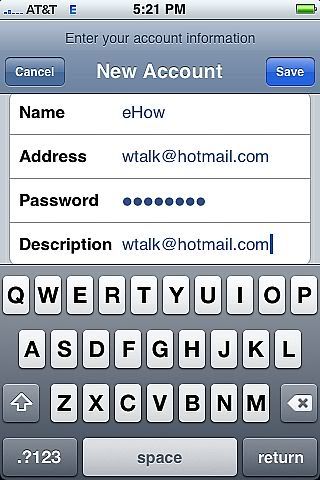 Step 1. Open Settings. Click Mail, Contacts, Calendars. Hit the Add Account button at the top.
Step 2. Hit the Other button at the bottom of this menu. This will open up the Account Information pane.
Step 3. Set the Name field to your full name. In the Address field, enter your email username (including the @hotmail.com or @live.com portion) and then enter your password. The description will be used to tell this account apart from any others you might have setup. If this is your only email address, something like Hotmail will suffice. When you're done adding all this information, hit Save in the upper right hand corner.
Step 4. You should be ready to go! Pretty painless. Go to the homepage and hit the Mail icon to read your email. If you're seeing your old emails from another address, back out to the Maiboxes screen to choose the new account.
Additional Tips
POP3 gives you the ability to load Hotmail or Windows Live Mail on your Mac's Mail application as well.