Adapted from my original article How to Get Non-Mobile Sites Like eHow.com On Your iPhone.
When Apple released the iPhone, they claimed we were finally going to have the "real internet" in the palm of our hands. However for some reason, many sites have decided to force mobile versions on iPhone users. This tutorial will show you how to get your iPhone to register as Firefox, thusly displaying the web version of many popular cites (I'm looking at you eHow.com!)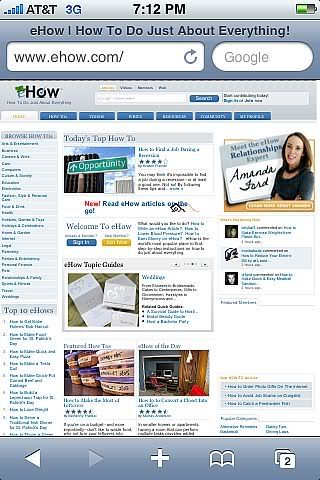 Step 1. The first step is to fire up Cydia and run a search for UserAgent Faker. In order to do this, you must have a jailbroken iPhone. While that sounds pretty scary, it's actually quite easy and totally reversible. There's a link at the bottom of this article that'll get you jailbreaking if you haven't already. If you have, install UserAgent Faker from Cydia and restart your iPhone.
Step 2. A lot of people have trouble with the app because they forget to enable it. To turn it out, go to the main home screen. Brush your finger from the top of the phone downwards. This will pull down the menu you see here. Tap the icon to turn it green, and you should be good to go.
Step 3. Browse over to a site like eHow.com, which used to force a mobile version on you. It will now load the complete version of the site! You can still get to the mobile version of most sites by going to m.site.com or turning off UAFaker.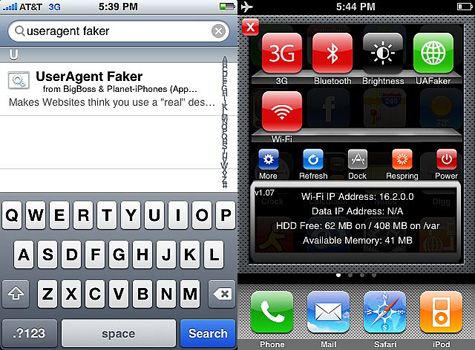 Additional Tips
This article was written with iPhone firmware 2.2.1
Jailbreaking and official Apple updates are constantly fighting. The key components of this article will probably remain the same, but with each update parts of this article could become out of date.