Last.fm is quickly becoming the first true successor to mp3.com. If manage or are in an up and coming band, you're going to want to get your music online ASAP. Fear not – this article will make it simple.
Login to your last.fm account. If you don't have one, make one; it's free!
Travel to http://last.fm/uploadmusic. At the bottom of the screen, there is an box that exclaims "Are you an artist or a band? Enter your name here." Type in the name if your band, and once Last.fm finds it, click Claim this Artist.
Now when you log in, you'll be show a list of the band's your managing and a link to your management portal. Head over there.
Click Upload Music. Note that from here you also have several other powerful options, including associating an RSS feed with your account. The upload page will allow you to select one or more tracks from your hard drive. You can also upload a .zip of an entire album. Once you've selected the files, hit Upload Queued Files.
Once the files are uploaded, you can chose how users will interact with them. Move them around or enable various listening and downloading options. The more freedoms given to these tracks, the more successful they seem to do online. When you're done with that, click Save changes and watch your band (or podcast) take off!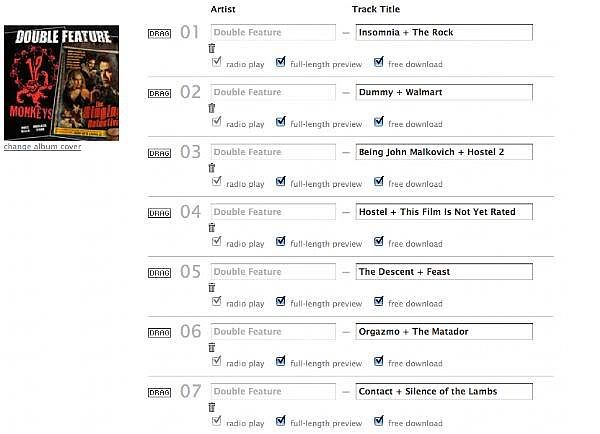 Additional Tips
However you distribute your music, make sure your ID3 tags are in line. If different people are listening to differently tagged files, it'll affect your play-counts and overall visibility.
Encourage your fans to check out Last.fm. The more they use the service, the more your playcount goes up.