Online comic books are growing in popularity every day. Not only are fans making their own, but most major distributors have even jumped on the band wagon.  The leading digital formats, CBZ and CBR haven't quite caught on in the way PDFs have. So what if you've got a device that reads PDFs but not other file types? Not a problem. This article will show you how to convert comic book files into ebook ready PDFs of the same quality and filesize.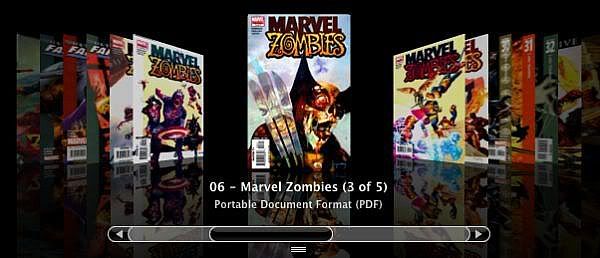 Step 1. You're going to need a piece of software called "Jomic." If you don't have it installed, you can get it for free over at http://jomic.sourceforge.net. Once it's installed, open it up.  Cancel out of the Open comic… menu that first appears.
Step 2. We can use the built in conversion mechanism to do most of the work for us.  It's not one of the main features of the program, so it's a little tucked away. Go up into the File menu and select the Convert… option.
Step 3. In the Convert comics popup window, click the Add… button and find your comic file. Select PDF from the Comic format. FInally, click the "…" button and tell the program where you want your comic to go. Your window should now look something like the image to the left. Hit Convert. You've now got a friendly PDF document!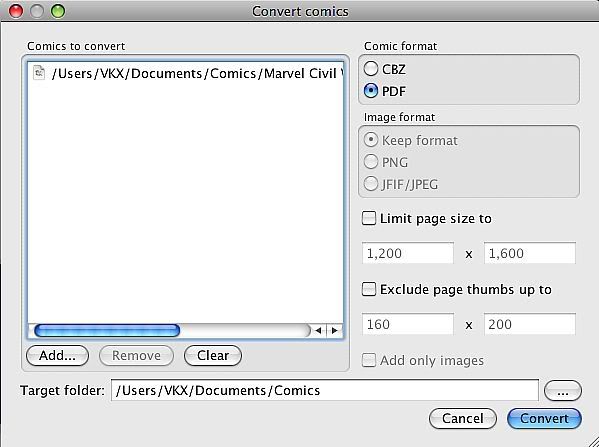 Additional Tips