10. Abraham Lincoln
In 1864, John Wilkes Booth, a well-known actor and a Confederate spy from Maryland, formulated a plan to kidnap Lincoln in exchange for the release of Confederate prisoners. After attending an April 11 speech in which Lincoln promoted voting rights for blacks, an incensed Booth changed his plans and became determined to assassinate the president. Learning that the President and First Lady would be attending Ford's Theatre, Booth formulated a plan with co-conspirators to assassinate Vice President Andrew Johnson and Secretary of State William H. Seward. Without his main bodyguard, Ward Hill Lamon, Lincoln left to attend the play Our American Cousin on April 14, 1865.
The first Lincoln postage stamp U.S. Postage 1866 Issue. On the first anniversary of Lincoln's assassination, the U.S. Post Office issued a memorial stamp honoring the fallen President. Lincoln's bodyguard, John Parker, left Ford's Theater during intermission to join Lincoln's coachman for drinks in the Star Saloon next door. The now unguarded President sat in his state box in the balcony. Seizing the opportunity, Booth crept up from behind and at about 10:13 p.m., aimed at the back of Lincoln's head and fired at point-blank range, mortally wounding the President. Major Henry Rathbone momentarily grappled with Booth but Booth stabbed him and escaped. -Wikipedia.org
9. Jimi Hendrix
James Marshall "Jimi" Hendrix (born Johnny Allen Hendrix, November 27, 1942 – September 18, 1970) was an American guitarist and singer-songwriter. He is widely considered to be the greatest electric guitarist in musical history, and one of the most influential musicians of his era across a range of genres. After initial success in Europe, he achieved fame in the United States following his 1967 performance at the Monterey Pop Festival. Later, Hendrix headlined the iconic 1969 Woodstock Festival and the 1970 Isle of Wight Festival.
He often favored raw overdriven amplifiers with high gain and treble and helped develop the previously undesirable technique of guitar amplifier feedback. Hendrix, as well as his friend Eric Clapton, popularized use of the wah-wah pedal in mainstream rock which he often used to deliver an exaggerated pitch in his solos, particularly with high bends and use of legato. As a record producer, Hendrix also broke new ground in using the recording studio as an extension of his musical ideas. He was one of the first to experiment with stereophonic phasing effects for rock recording. -Wikipedia.org
8. Steve Irwin
On 4 September 2006, Irwin was fatally pierced in the chest by a stingray spine while snorkelling at the Great Barrier Reef, at Batt Reef, which is located off the coast of Port Douglas in north Queensland. Irwin was in the area filming his own documentary, Ocean's Deadliest, but weather had stalled filming. Irwin decided to take the opportunity to film some shallow water shots for a segment in the television program his daughter Bindi Irwin was hosting when the ray suddenly turned and lashed out at him with the spine on its tail.
The events were caught on camera, and a copy of the footage was handed to the Queensland Police. In an interview with TIME, marine documentary filmmaker and former spearfisherman Ben Cropp concluded that Irwin had accidentally boxed the ray in, causing it to attack: "It stopped and twisted and threw up its tail with the spike, and it caught him in the chest…. It's a defensive thing. It's like being stabbed with a dirty dagger…. It's a one-in-a-million thing. I have swum with many rays, and I have only had one do that to me." -Wikipedia.org
7. John F. Kennedy
President Kennedy was assassinated in Dallas, Texas, at 12:30 p.m. Central Standard Time on November 22, 1963, while on a political trip to Texas to smooth over factions in the Democratic Party between liberals Ralph Yarborough and Don Yarborough (no relation) and conservative John Connally. He was shot once in the upper back and was killed with a final shot to the head. He was pronounced dead at 1:00 p.m. Only 46, President Kennedy died younger than any U.S. president to date.
Lee Harvey Oswald, an employee of the Texas School Book Depository from which the shots were suspected to have been fired, was arrested on charges for the murder of a local police officer and was subsequently charged with the assassination of Kennedy. He denied shooting anyone, claiming he was a patsy, but was killed by Jack Ruby on November 24, before he could be indicted or tried. Ruby was then arrested and convicted for the murder of Oswald. Ruby successfully appealed his conviction and death sentence but became ill and died of cancer on 3 January 1967 while the date for his new trial was being set. -Wikipedia.org
6. Martin Luther King Jr.
Martin Luther King, Jr., a prominent American leader of the African-American civil rights movement and Nobel Peace Prize laureate, was assassinated at the Lorraine Motel in Memphis, Tennessee, on April 4, 1968, at the age of 39. On June 10, 1968, James Earl Ray, a fugitive from the Missouri State Penitentiary, was arrested in London at Heathrow Airport, extradited to the United States, and charged with the crime. On March 10, 1969, Ray entered a plea of guilty and was sentenced to 99 years in the Tennessee state penitentiary. Ray later made many attempts to withdraw his guilty plea and be tried by a jury, he was unsuccessful; he died in prison on April 23, 1998, at the age of 70. -Wikipedia.org
Do you like this article? You can write articles like this and make money from it. It is free to join and you can start making money online as soon as you sign-up. Click on the link to Sign-up with Bukisa.com and start making some good money on the internet.
5. Kurt Cobain
Kurt Cobain was found dead at his home located at 171 Lake Washington Boulevard in Seattle, Washington, United States on April 8, 1994. Cobain, the lead singer of the American grunge band Nirvana, had checked out of a drug rehabilitation facility and been reported suicidal by his wife Courtney Love. The Seattle Police Department incident report states that Cobain was found with a shotgun across his body, had a visible head wound and there was a suicide note discovered nearby. The King County Medical Examiner noted that there were puncture wounds on the inside of both the right and left elbow.
Despite the official ruling, several theories have arisen offering alternate explanations for Cobain's death. Tom Grant, a private investigator hired by Cobain's wife Courtney Love to find Cobain after his departure from rehab, put forth his belief that Cobain was murdered. Grant's theory has since been analyzed and questioned by television shows, films, and books. Authors and the filmmakers have also attempted to explain what might have happened during Cobain's final days, and what might have led him to suicide. -Wikipedia.org
4. Heath Ledger
At about 2:45 p.m. (EST), on 22 January 2008, Ledger was found unconscious in his bed by his housekeeper, Teresa Solomon, and his masseuse, Diana Wolozin, in his fourth-floor loft apartment at 421 Broome Street in the SoHo neighborhood of Manhattan. According to the police, Wolozin, who had arrived early for a 3:00 p.m. appointment with Ledger, called Ledger's friend, actress Mary-Kate Olsen, for help. Olsen, who was in California, directed a New York City private security guard to go to the scene.
At 3:26 p.m., "[fewer]than 15 minutes after Wolozin first saw him in bed and only a few moments" after first calling Olsen and then calling her a second time to express her fears that Ledger was dead, Wolozin telephoned 9-1-1 "to say that Mr. Ledger was not breathing." At the urging of the 9-1-1 operator, Wolozin administered CPR, which was unsuccessful in reviving him. Emergency medical technicians (EMT) arrived seven minutes later, at 3:33 p.m. ("at almost exactly the same moment as a private security guard summoned by Ms. Olsen"), but were also unable to revive him. At 3:36 p.m., Ledger was pronounced dead and his body removed from the apartment. -Wikipedia.org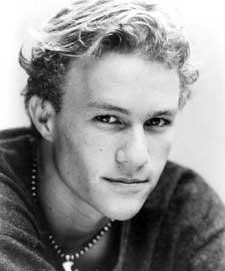 3. Tupac Shakur
Tupac Amaru Shakur (June 16, 1971 – September 13, 1996), known by his stage names 2Pac (or simply Pac) and Makaveli, was an American rapper. Shakur has sold over 75 million albums worldwide, making him one of the best-selling music artists in the world. In the United States alone he has sold 37.5 million records. Rolling Stone Magazine named him the 86th Greatest Artist of All Time. In addition to his career as a top-selling rap artist, he was a promising actor, and a social activist.
Most of Tupac's songs are about growing up amid violence and hardship in ghettos, racism, other social problems, and conflicts with other rappers during the East Coast – West Coast hip hop rivalry. Shakur began his career as a roadie and backup dancer for the alternative hip hop group Digital Underground. In September 1996, Shakur was shot four times in the Las Vegas metropolitan area of Nevada. He was taken to the University Medical Center, where he died of respiratory failure and cardiac arrest. -Wikipedia.org
2. Michael Jackson
Michael Joseph Jackson (August 29, 1958 – June 25, 2009) was an American recording artist, dancer, singer-songwriter, musician and philanthropist. Referred to as the King of Pop, Jackson is recognized as the most successful entertainer of all time by Guinness World Records. His contribution to music, dance and fashion, along with a much-publicized personal life, made him a global figure in popular culture for over four decades. The eighth child of the Jackson family, he debuted on the professional music scene along with his brothers as a member of The Jackson 5 in the mid-1960s, and began his solo career in 1971.
In the early 1980s, Jackson became a dominant figure in popular music. The music videos for his songs including "Beat It", "Billie Jean" and "Thriller", were credited with transforming the medium into an art form and a promotional tool, and the popularity of these videos helped to bring the relatively new television channel MTV to fame. Videos such as "Black or White" and "Scream" made him a staple on MTV in the 1990s. Through stage performances and music videos, Jackson popularized a number of dance techniques, such as the robot and the moonwalk. His distinctive musical sound and vocal style have influenced numerous hip hop, pop, contemporary R&B and rock artists. -Wikipedia.org
1. John Lennon
John Winston Ono Lennon, MBE (9 October 1940 – 8 December 1980) was an English musician and singer-songwriter who rose to worldwide fame as one of the founding members of The Beatles, one of the most commercially successful and critically acclaimed acts in the history of popular music. Along with fellow Beatle Paul McCartney, he formed one of the most successful songwriting partnerships of the 20th century.
Born and raised in Liverpool, Lennon became involved as a teenager in the skiffle craze; his first band, The Quarrymen, evolved into The Beatles in 1960. As the group disintegrated towards the end of the decade, Lennon embarked on a solo career that produced the critically acclaimed albums John Lennon/Plastic Ono Band and Imagine, and iconic songs such as "Give Peace a Chance" and "Imagine". Lennon disengaged himself from the music business in 1975 to devote time to his family, but re-emerged in 1980 with a new album, Double Fantasy. He was murdered three weeks after its release. -Wikipedia.org
Did you like this article? You can write articles like this and make money from it. It is free to join and you can start making money online as soon as you sign-up. Click on the link to Sign-up with Bukisa.com and start making some good money on the internet.
Related Content:
The Best United States Presidents
The Greatest Brains of All Time