The simple thought of a hanging garden is instantly romantic, intimidating yet intriguing. If you wish to grab some attention, nothing beats showers of color abounding from containers. The effect is increased when the show takes to the air. Hanging baskets impart sunny color to eye-level and sensuous aromas right under your nose. Others can even tempt your taste buds with dangling fruit.
These mini-gardens give their gifts in places they are needed most. They light up dark corners, soften stark lines, sweeten still breezes and convey drama to the drab. The effect of a lush, hanging placement can brighten a heavy heart, if only for an instant. And anybody can make them! All it requires is a bit of basic method and creativity to develop hanging baskets to complement any background, from a sun-drenched patio to a shady retreat.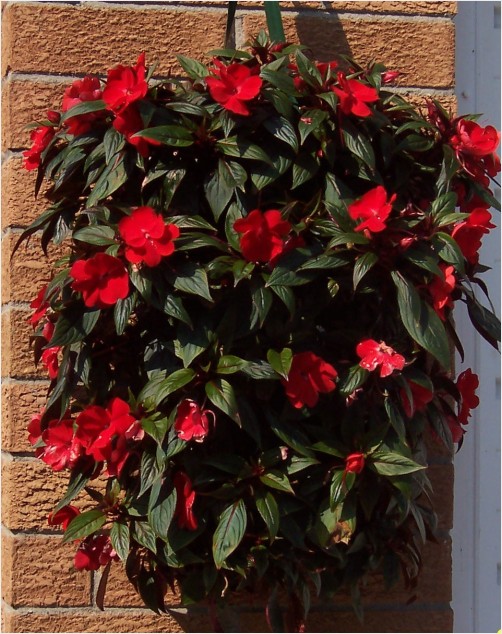 Selecting the Best Ready-Made Basket
In spring time, especially around Mother's Day, each store, from corner grocery markets to garden centers goes into the plant business. Hanging baskets that are ready-made may be seen suspended from anything that would hold them. Even when you are not quite ready to make your own designer plants, you can still delight on the splendor of your own humble hanging paradise. Just abide by these tips to bring home the best baskets.
•           Check out the weight. The basket must feel heavy for its size. Light-weights have been permitted to dry out and might sustain permanent stress.
•           Check the level of soil. The planting medium must come inside 2 inches of the top of the container. Too little soil makes the roots to become crowded and strains the plant.
•           Scrutinize the flowers and foliage. Decline any baskets that exhibit apparent pest infestation, damage or disease. Separate foliage using your hands, and search on the underside for discolored spots, bugs or broken stems. If you notice visible problems, do the management a favor and bring these baskets to their attention.
•           Take into account your site. Pick out plants that endure your growing conditions. Buy sun lovers for bright spots, shade lovers for shady areas, etc.
Make Your Own
The actual fun begins when you choose to plant and design your very own hanging baskets. You can provide to your own color schemes and tastes, select from a wide  variety not available in nurseries, and save money as well.
Select The Right Basket
Any container that suits your eye, has not been utilized to hold any type of toxic substance, at least 3 inches deep, and bears drainage holes in the bottom can be used as a hanging container. Just be mindful that what the "basket" is made of creates a difference, and each material has its advantages and disadvantages.
 Remember that hanging plants need plenty of water and that well-watered soil can be really heavy. Mind the total weight when opting for containers. For example, earthenware pots are nice plant containers, but can weigh considerably more just by themselves than plant and soil combined. Likewise, lightweight decorative wicker baskets will not hold up over time.
References:
Kramer, Jack. Hanging gardens; basket plants, indoors and out.. New York: Scribner, 1971.
Container and hanging gardens. San Francisco: Ortho, 1975.
Foliage houseplants . Alexandria, Va.: Time-Life Books, 1988.
Copyright © 2011 Athena Goodlight