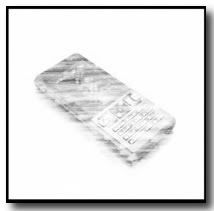 Once in a lifetime, you will come across certain stalkers who will give you unknown calls during your sleeping hours. The problem in this situation is the term unknown.  Wirless service providers cannot track and block such calls. Moreover, most cell phones do not have the feature that can really reject them. But as you know, nothing is really impossible. You actually have three options to totally get rid of the harasser.
Option 1:Talking to service provider about their feature to tackle unknown call problems:
Tell your wireless service provider to deactivate your phone for certain hours of the night. This method will allow your phone to remain turned on and even ready for taking your calls. However, it will be a nightmare for the harasser, for he will not be able to reach you at all. Only problem is that you can use this service for free for about a month and then you might need to pay a few dollars to keep it going.
Option 2: Turning off the cell phone:
 If you do not wish to pay a monthly fee you can keep your phone turned off during the midnight hours.  Now the issue linked to this option is that you might not be able to receive any calls coming from a friend who is in trouble.
Option 3: Changing your phone number:
If the person does not stop calling you this is the last option you have. Changing your phone number will forever put a stop to annoying unknown calls. Some service providers might charge you a fee for it, but remember it will be just one time payment. 
You may also like:
4 Common Mistakes That Bring Frustration and Ruin To A Relationship
5 Most Annoying Things About Youtube Videos
8 Practical Online Dating Tips That You Must Use
The Real Trick in Handling Drunk People at Your Party