Where did it all go wrong?
England's star-studded bid dazzled going into Thursday's big decision day at Fifa's Zurich HQ on the destination of the 2018 and 2022 World Cups. 
After a week of intense lobbying by the likes of David Beckham, David Cameron and Prince William followed by what was deemed a "remarkable" presentation by none other than Fifa president Sepp Blatter himself, confidence was resonating from the 2018 camp.
It was eerily similar to how the England team itself performed in South Africa – great anticipation before an embarrassing exit in the first knockout round.
But as it emerged that England's bid had garnered just two measly votes out of a possible 22, questions were immediately being asked into how we could have possibly fallen so short.
1.Frosty Fifa-FA relations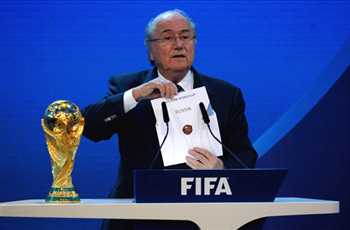 England 2018 bid chief Andy Anson said after the result: "What we need to do is integrate ourselves better into the world of Fifa.
"If we want these competitions we have to be in there and actively part of the fabric. We are slightly removed and don't get involved in what Uefa and Fifa want us to enough."
There is a long history of mutual suspicion between the FA, football's original powerhouse, and Fifa, the euro-centric power-brokers of the game.
It stems from close to a century ago when the FA boycotted the first World Cup to 1974 when FA-favoured Sir Stanley Rous was ousted as Fifa's president by Dr Joao Havelange.
A legacy of frosty relations remains in place. For this to change, many footballing figures believe we need better representation on Fifa's various committees  – even if it means diluting the power of the FA.
2. Lord Triesman and the ever-changing bid team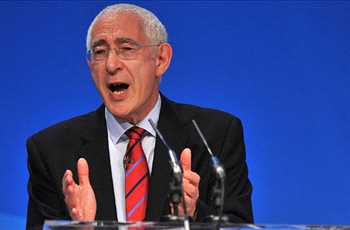 Just how damaging was the Triesman saga, when England's former bid chief was forced to resign after voicing allegations about Spain and Russia to a friend – who then recorded it all and sold it to a newspaper?
England losing its bid chief a few months before the vote certainly didn't give the impression that the entire country was behind the bid and severely rocked the England boat.
The Premier League was also slow in throwing its weight behind the bid, even if it was to the fore in the presentation video in Zurich.
3. Fifa's new frontiers and legacy strategy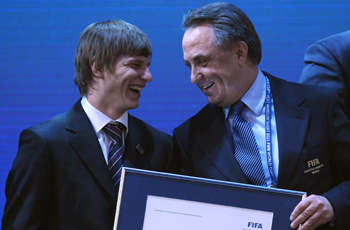 South Africa.. and now Russia and Qatar. All represent new frontiers for Fifa as it aims to open up new markets for football and leave behind a visible legacy.
Even Brazil, a hotbed of footballing talent, will require new stadiums and infrastructure.
It was the promise to regenerate a large swathe of east London which won England the 2012 Olympics – yet England's bid had no coherent plans to boost parts of our nation.
Instead the Football United plan put forward was about exporting our stars across the world and obviously didn't resonate with Fifa bosses.
4. The backlash against the British media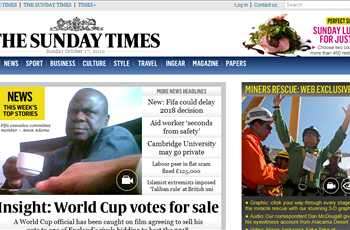 Sepp Blatter is understood to have mentioned the allegations made against Fifa by the BBC and Sunday Times at a Fifa executive committee meeting on Tuesday.
Fifa to some seasoned observers is like a brotherhood – "attack one of us and you attack us all".
Comments made yesterday by Chuck Blazer, Geoff Thompson and Junji Ogura revealed that the scrutiny placed on Fifa by the media outlets had a definite effect on the voting.
By only giving England's bid two paltry votes Fifa got their revenge it would seem.
5. The 2018/2022 double announcement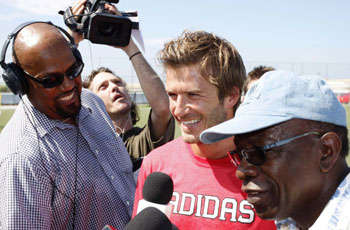 If ever there was a decision that would lend itself to 'informal' pact-making and alliance-forming it was this one by Fifa – with England losing out.
The alleged pact between Spain-Portugal and Qatar lost England potential support in whilst England ultimately couldn't offer enough to Concacaf president Jack Warner and his three-man voting bloc.
England schmoozed Warner as much as they could, playing an end-of-season friendly in Trinidad and having bid ambassador David Beckham make a high-profile visit there earlier this year, but it was all for nothing.