About Elvis Presley……
Born: 8 January 1935
Birthplace: Tupelo, Mississippi
Died: 16 August 1977 (heart attack)
Best Known As: "The King of Rock 'n Roll"
 Elvis Aaron Presley was an American                       singer
 Renowned as an early                                              pioneer
Of early rock                                                              music
That is really                                                              fantastic
He was one of the most popular                                entertainers
Because of his wonderful                                           performances
And in his youth, he attended Pente Costa                churches
From there he heard Gospel                                      music
Following high school he worked as a truck               driver
In 1953 while recording some songs for his              mother
As a wonderful birthday                                             gift
He was able to impress the studio                             manager
He sang songs like Heart break                                 Hotel
And Don't be                                                              cruel
That made him so                                                      popular
And made him starred in four motion                         pictures
All of which featured his                                            soundtracks
Presley became one of the first mass                       idols
And sang songs like Crying in the                            Chapel
He is credited with more than hundred                     singles
That made in to the top of the Pop                          charts
Famous in life, Elvis Presley has become even more famous in death as an icon of American music and TV-era celebrity. Presley hit the charts as a rock 'n roll rebel in the 1950s. Elvis Presley was the first real rock and roll star.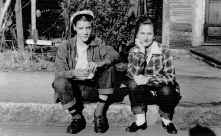 A young Elvis Presley and Betty McGann

Presley's Senior Class picture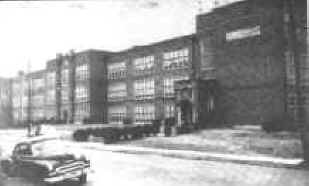 L.C. Hume High School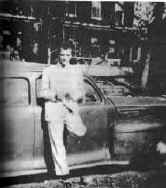 Presley with 1942 Lincoln
In his senior year Presley gets his first car, a 1942 Lincoln Zephyr, from Vernon. At eighteen majoring in Shop, History, and English he graduates from Humes High in 1953.
 In May 26, 1994 – Ms. Presley, the only child of Elvis Presley, married the pop star in theDominican Republic on May 26, 1994. 
Presley is regarded as one of the most important figures of 20th-century popular culture. He had a versatile voice and unusually wide success encompassing many genres, including country,popballads, gospel, and blues. He is the best-selling solo artist in the history of popular music.
LEARN MORE ABOUT ELVIS PRESLEY AT : – http://www.beembee.com/2010/30-strange-elvis-presley-facts