This is a step by step guide on making a rose with ribbon. They make cute gifts on Mother's Day//Valentine's Day// and cute idea to give to the ladies in your life!
1. Start on the right end of the ribbon. Fold it downwards about 1 inch (45 degree angle).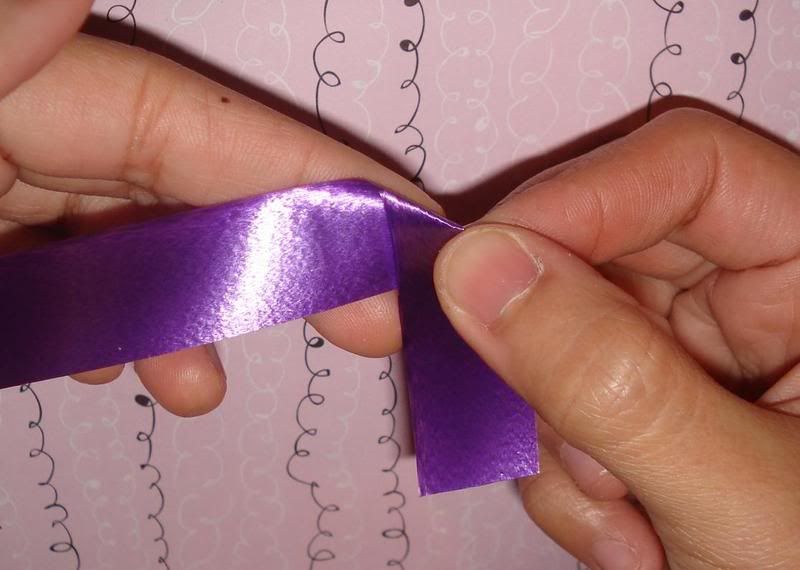 2. Start rolling going left, this will be your rose center roll.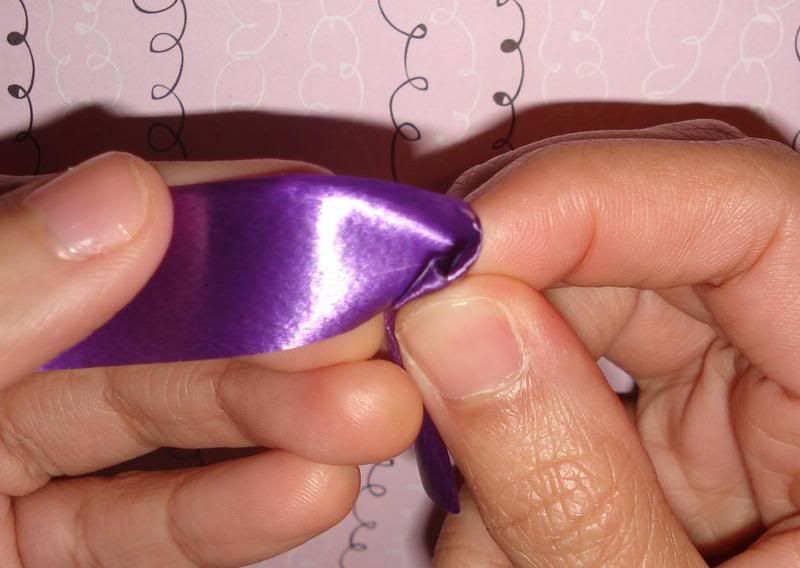 3. Roll about two circles. Start by taking the long end, and fold it backwards, and wrap it around the center. Shape it into a rose as you go.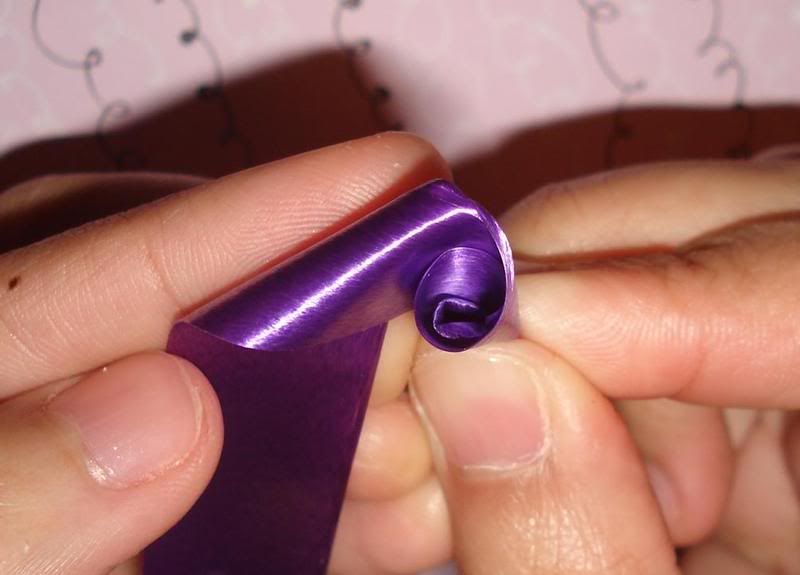 4. While one hand is wrapping, make sure the other hand is holding the bottom stem part. Never let the stem go, or it will become loose.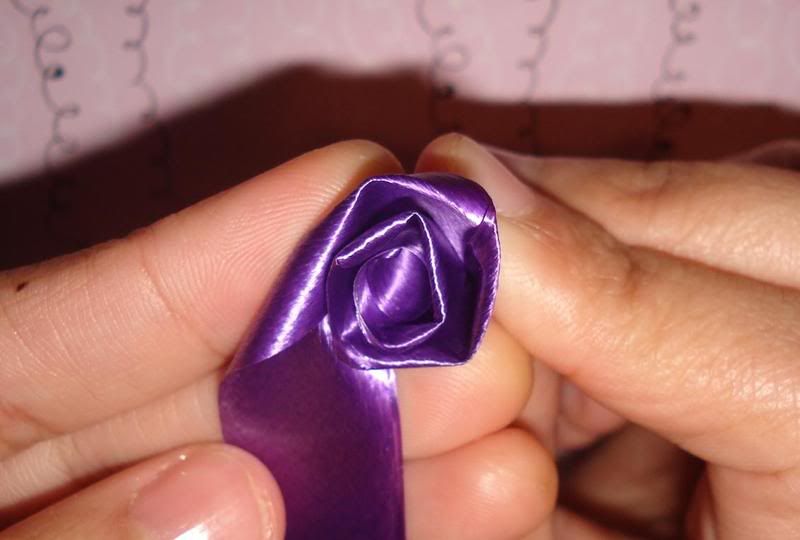 5. Repeat until you have about 1 inch of ribbon left, fold it in half, and wrap it around the stem that you started with in the beginning.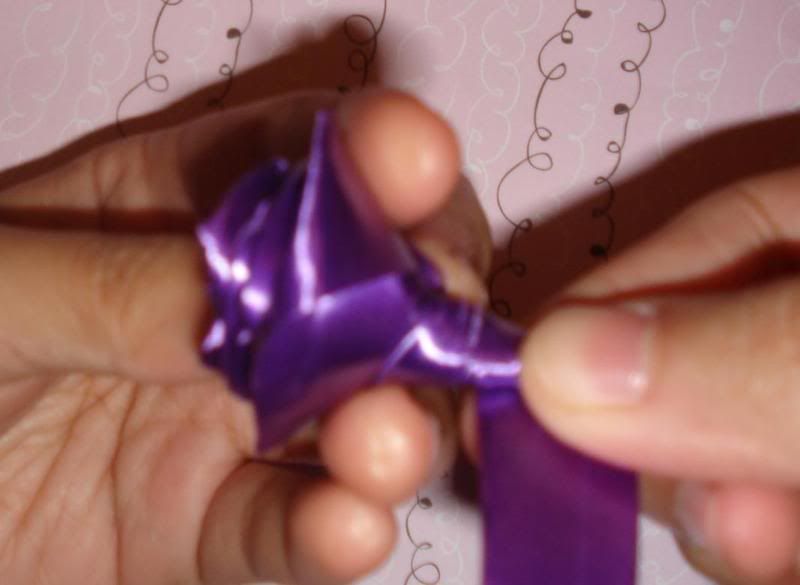 6. You can wrap clear tape around the stem so that it will not loosen. Take your green wire and stick it in the ribbon stem part.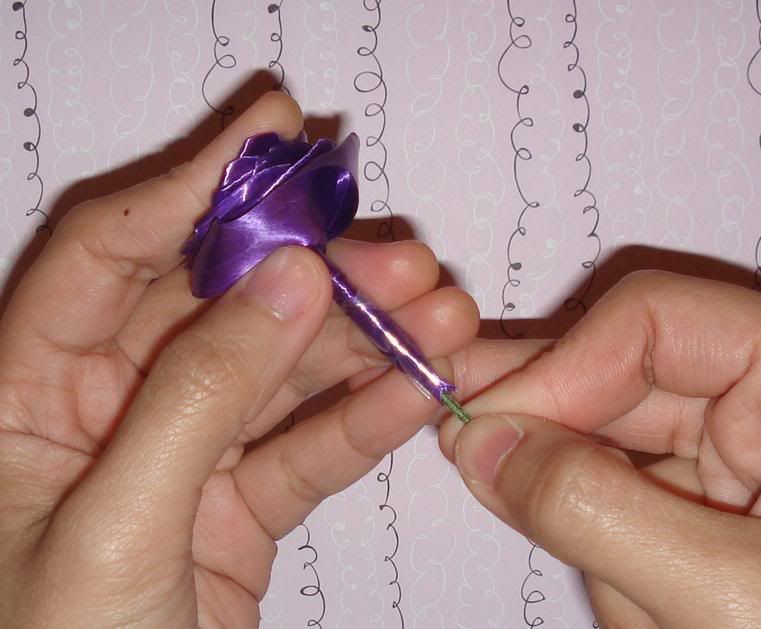 7. Use 2-3 inches of your sticky green tape and wrap the stem, from the top of the stem going down.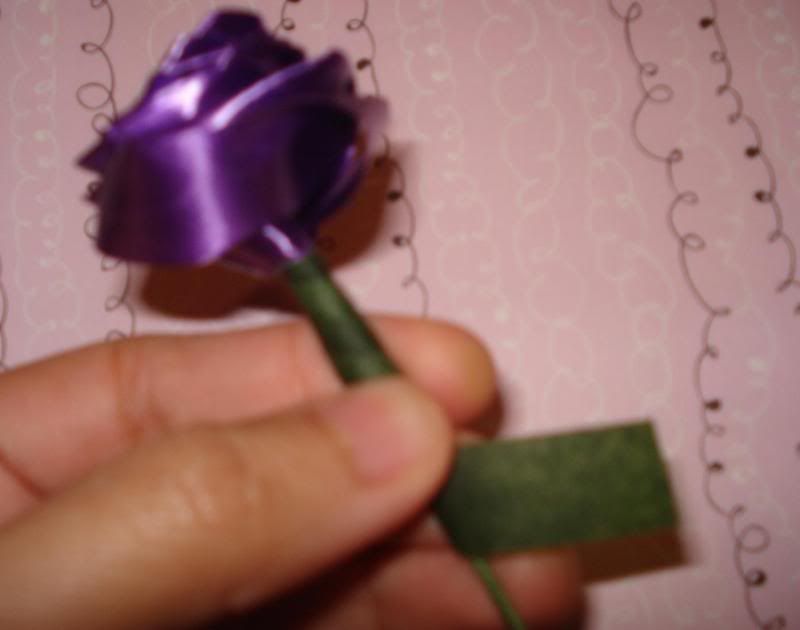 Here is a TUTORIAL VIDEO! It's a step by step guide in English.
Follow me at My Craft Thingies – my craft blog!