10. Gore Verbinski: $1,308,523,485
Gregor "Gore" Verbinski (born March 16, 1964) is an American film director and writer, best known for directing The Pirates of the Caribbean Trilogy and The Ring. After completing a short film, The Ritual (which he both wrote and directed), Verbinski made his feature film directing debut with his comedy flick, Mouse Hunt. The film was a hit globally and he soon followed up the success with the action/comedy The Mexican, starring Julia Roberts and Brad Pitt. The film received mixed reviews, and performed modestly at the box-office, earning $68 million domestically which was quite meager considering its star power (it was technically successful due to its moderately low $38 million budget). Verbinski followed it up with the horror film remake The Ring (2002), which struck gold globally, grossing well over $200 million worldwide. Verbinski also had a directorial hand in The Time Machine that year, temporarily taking over for an exhausted Simon Wells. Verbinski directed some of the underground Morlock sequences and is given a Thanks to credit in the film. He then directed the very successful Pirates of the Caribbean: The Curse of the Black Pearl which earned over $600 million at the international box office. -Wikipedia.org
9. Peter Jackson: $1,315,775,949
Sir Peter Robert Jackson, KNZM (born 31 October 1961) is a New Zealand film director, producer, actor, and screenwriter, best known for his adaption of the multiple Academy Award winning The Lord of the Rings trilogy adapted from the novel by J. R. R. Tolkien. He is also known for his 2005 remake of King Kong and as the producer of District 9.  He won international attention early in his career with his "splatstick" horror comedies, before coming to mainstream prominence with Heavenly Creatures, for which he shared an Academy Award Best Screenplay nomination with his wife, Fran Walsh. Jackson has been awarded three Academy Awards in his career. -Wikipedia.org
8. Michael Bay: $1,495,782,691
Michael Benjamin Bay (born February 17, 1965) is an American film director and producer. He is best known for directing high-budget action-adventure films characterized for their fast edits and substantial use of practical effects. His films, which include Bad Boys, Armageddon, Pearl Harbor, and Transformers, have grossed over three billion dollars world-wide. He is co-founder of commercial production house The Institute, a.k.a. The Institute for the Development of Enhanced Perceptual Awareness. He is co-chair and part-owner of the special effects house Digital Domain. He co-owns Platinum Dunes, a production house which has remade horror movies including Friday the 13th, The Texas Chainsaw Massacre and A Nightmare on Elm Street. -Wikipedia.org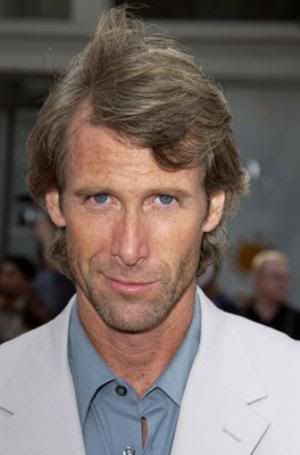 7. Tim Burton: $1,621,615,288
Timothy William "Tim" Burton (born August 25, 1958) is an Academy Award- and Golden Globe-nominated American film director, film producer, writer and artist. He is famous for his dark, quirky-themed movies such as Beetlejuice, Edward Scissorhands, The Nightmare Before Christmas, Sleepy Hollow, Corpse Bride and Sweeney Todd: The Demon Barber of Fleet Street, and for blockbusters such as Pee-wee's Big Adventure, Batman, Batman Returns, Planet of the Apes, Charlie and the Chocolate Factory and Alice in Wonderland, his most recent film, that is currently the highest-grossing film of 2010 as well as the fifth highest-grossing film of all time. Among Burton's many collaborators are his friend Johnny Depp, musician Danny Elfman (who has composed for all but five of the films Burton has directed and/or produced) and domestic partner Helena Bonham Carter. He also wrote and illustrated the poetry book The Melancholy Death of Oyster Boy & Other Stories, published in 1997, and a compilation of his drawings, entitled The Art of Tim Burton, was released in 2009. Burton has directed 14 films as of 2010, and has produced 10 as of 2009. -Wikipedia.org
6. Chris Columbus: $1,671,239,112
Christopher "Chris" Columbus (born September 10, 1958) is an American film director, producer and screenwriter. Columbus had most his most success with Harry Potter and the Philosopher's Stone (2001), Mrs. Doubtfire (1993), Home Alone (1990), winning a British Comedy Award for Best Comedy Film, and Percy Jackson & the Olympians: The Lightning Thief (2010). His directorial work includes Home Alone (1990), Only the Lonely (1991), Home Alone 2: Lost in New York (1992), Mrs. Doubtfire (1993), Nine Months (1995), Stepmom (1998), Bicentennial Man (1999), Harry Potter and the Philosopher's Stone (2001), Harry Potter and the Chamber of Secrets (2002), Rent (2005), I Love You Beth Cooper (2009) and Percy Jackson & the Olympians: The Lightning Thief (2010).  Columbus founded his production company named 1492 Pictures in 1995, intended as a play to Columbus's more famous namesake, Christopher Columbus. -Wikipedia.org
Do you like this article? You can write articles like this and make money from it. It is free to join and you can make money online as soon as you sign-up. Click on the link to Sign-up with Bukisa.com and starting making some good money on the internet.
5. George Lucas: $1,700,470,625
George Walton Lucas, Jr. (born May 14, 1944) is an Academy Award-nominated American film producer, screenwriter, director and founder/chairman of Lucasfilm Ltd. He is best known for being the creator of the epic science fiction franchise Star Wars and joint creator of the archaeologist-adventurer character Indiana Jones. Today, Lucas is one of the American film industry's most financially successful independent directors/producers, with an estimated net worth of $3.0 billion as of 2009. George Lucas is one of the most successful and celebrated filmmakers in cinema history, with a film career dominated by writing and production. Aside from the nine short films he made in the 1960s, he has also directed six major features to date. The early 1970s work as a writer-director that established him as a major figure in Hollywood consists of just three titles, made between 1971 and 1977 — THX 1138, American Graffiti, Star Wars — and there was a 22-year hiatus between Star Wars Episode IV and his only other feature-film directing credits, the three Star Wars prequels. -Wikipedia.org
4. Ron Howard: $1,758,280,948
Ronald William "Ron" Howard (born March 1, 1954) is an American film director and producer, as well as an actor. Howard came to prominence in the 1960s while playing the son of sheriff Andy Taylor (played by Andy Griffith), Opie Taylor, on The Andy Griffith Show (credited as Ronny Howard), and later in the 1970s as Howard Cunningham's son and Arthur Fonzarelli's best friend (played by Tom Bosley and Henry Winkler respectively), Richie Cunningham, on Happy Days (a role he played from 1974 to 1980). Since retiring from acting, he has directed many films including Splash, Cocoon, Backdraft, Apollo 13, A Beautiful Mind, How the Grinch Stole Christmas, Frost/Nixon, The Da Vinci Code, and Angels & Demons.  In 2003, he was awarded the National Medal of Arts. -Wikipedia.org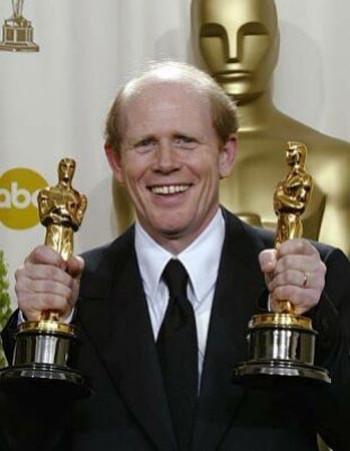 3. James Cameron: $1,904,798,279
James Francis Cameron (born August 16, 1954) is a Canadian film director, producer, screenwriter, editor, and inventor. His writing and directing work includes The Terminator (1984), Aliens (1986), The Abyss (1989), Terminator 2: Judgment Day (1991), True Lies (1994), Titanic (1997), and Avatar (2009). In the time between making Titanic and his return to feature films with Avatar, Cameron spent some years creating documentary films, and also co-developing the digital 3-D Fusion Camera System. Described by a biographer as part-scientist and part-artist, Cameron has also contributed to underwater filming and remote vehicle technologies. In total, Cameron's directorial efforts have grossed approximately US$1.9 billion in North America and US$5.75 billion worldwide, making him one of the highest-grossing directors of all time. Cameron's Titanic and Avatar are the two highest-grossing films of all time. -Wikipedia.org
2. Robert Zemeckis
Robert Lee Zemeckis (born May 14, 1951) is an American film director, producer and screenwriter. Zemeckis first came to public attention in the 1980s as the director of the comedic time-travel Back to the Future movie series, as well as the Oscar-winning live-action/cartoon epic, Who Framed Roger Rabbit (1988), though in the 1990s he diversified into more dramatic fare, including 1994's Forrest Gump, for which he won an Academy Award for Best Director.  His films are characterized by an interest in state-of-the-art special effects, including the early use of match moving in Back to the Future Part II (1989) and the pioneering performance capture techniques seen in The Polar Express (2004), Beowulf (2007) and A Christmas Carol (2009). Though Zemeckis has often been pigeonholed as a director interested only in effects, his work has been defended by several critics, including David Thomson, who wrote that "No other contemporary director has used special effects to more dramatic and narrative purpose." -Wikipedia.org
1. Steven Spielberg: $3,765,045,385
Steven Allan Spielberg (born December 18, 1946) is an American film director, screenwriter, and film producer. In a career spanning six decades, Spielberg's films have covered many themes and genres. Spielberg's early science-fiction and adventure films were seen as an archetype of modern Hollywood blockbuster filmmaking. In later years, his films began addressing such issues as the Holocaust, slavery, war and terrorism. He is considered one of the most influential filmmakers in the history of cinema. Spielberg won the Academy Award for Best Director for Schindler's List (1993) and Saving Private Ryan (1998). Three of Spielberg's films – Jaws (1975), E.T. the Extra-Terrestrial (1982), and Jurassic Park (1993) – achieved box office records, each becoming the highest-grossing film made at the time. To date, the unadjusted gross of all Spielberg-directed films exceeds $8.5 billion worldwide. Forbes puts Spielberg's wealth at $3.0 billion. -Wikipedia.org
Did you like this article? You can write articles like this and make money from it. It is free to join and you can make money online as soon as you sign-up. Click on the link to Sign-up with Bukisa.com and starting making some good money on the internet.
Related Content:
The Highest-Grossing R-Rated Comedies
Best Male Lead Performances in Film
The Highest Grossing Actors in Film