Discussion Board Welcomes Visitors & New Members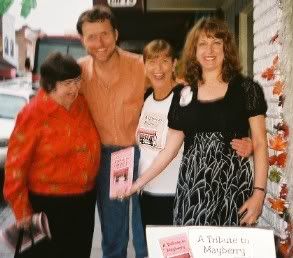 If you are a fan of "The Andy Griffith Show, you will definitely enjoy the Mayberry USA board at http://mayberryusa.yuku.com . Mayberry USA is a great place to find out more about the cast, crew and show, as well as meet other fans of "The Andy Griffith Show." Sponsored by the Mayberry Page at christianactivities.com , the Mayberry USA forums are family friendly and suitable for all ages.
At Mayberry USA you'll find games like original Mayberry Hangman, played steadily since May 2005, as well as Mayberry Trivia and other words games over at the Mayberry Carnival. There are general discussions about Mayberry and life in general at Floyd's Barbershop. And at Mrs. Wiley's Social Club for Mayberry Singles, single Mayberry folks can meet other single Mayberry fans while single parents can talk about the joys, tribulations and advice of raising a child without a spouse…like Sheriff Taylor did.
If you need some prayer or inspirational thought, there is All Soul's Church where you can find some TLC. And there are plenty of forums devoted to cast members, so whether you are a fan of Andy, Barney, Opie, Aunt Bee, Goober, Gomer, Floyd or all of the above, you will find plenty to talk about at Mayberry USA , as well as photos, videos, news and more!
The old Ezboard system was acquired about a year ago by Yuku, and Yuku added a lot of bells and whistles to the old boards. There are many new ways to interact: private messages, chat, friends, kudos and more. Mayberry USA members can create a profile, pick a Mayberry personality for their ID and for their avatar, and visit with other members on Main Street .
The folks at Mayberry USA are friendly and happy to have new folks join them. There is a Welcome Center where visitors and new members can introduce themselves and find out more about the board. Several members from the Mayberry USA board even had the opportunity to meet each other in the real world at this year's Mayberry Days in Mount Airy, North Carolina. So if you love "The Andy Griffith Show," come by and make a new friend in Mayberry!
For more information about the discussion board, visit Mayberry USA at http://mayberryusa.yuku.com.