Like many other people, I love to sit back and watch a good movie to relax. Well recently after watching a great new horror flick it got me thinking about Canadian movie stars and which were my absolutely favourites. Therefore, I did some researching, dug up old memories, came up with this list of 10 past, and present Canadian movie stars, which I grew up watching. Here are Canada's Best Known Movie Stars enjoy.
Leslie Nielsen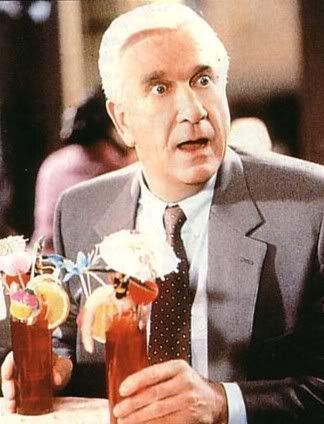 He was born February 11, 1926 in Regina, Saskatchewan.
Leslie Nielsen has been in over 50+ movies and even more television shows but his movie career started with the movie "Airplane" in the 1980's where Nielsen plays an oddball doctor. His father was a Royal Canadian Mountie and his brother was a high-ranking Canadian politician that eventually went on to be the Deputy Prime Minister of Canada. The Nielsen family has produced nothing but great people. Everyone of Leslie Nielsen's movies I have seen over the years were all a good laugh and for this, is why he's one of my favourite Canadian movie stars.
Michael J. Fox

Was born June 9, 1961 in Edmonton, Alberta Canada. Michael J. Fox is probably one of Canada's best-known stars. I remember growing up watching him in Family Ties, then years later seeing him again in the Back to the Future Movies. Michael J. Fox has appeared in many movies and televisions shows through his acting career and won a number of awards through the years. In early 1991 while filming the movie Doc Hollywood, Fox noticed his finger was twitching. After a few hours of this with no signs of letting up, Fox decided to see a doctor and was diagnosed with Parkinson's.  After that, Michael became somewhat self-conscious about his handshakes and started to hide his hands on his television show Spin City. After that, Michael pretty much dropped out of the movie scene but is an avid supporter of stem cell research. Michael J. Fox will always be recognized as one of Canada's and my favourite movie stars.
Mike Myers

Born May 25, 1963 in Scarborough, Ontario is one of Canada's biggest and best-known movie stars. Mike Myers hit stardom with such movies as Wayne's World, Austin Powers, So I Married an Axe Murderer, Shrek and let us not forget Saturday Night Live, which is where his career pretty much started. Myers has gone on to produce his own movies and has won many awards for the roles and movies he has made. Michael Myers is another one of Canada's great movie stars.
Rachel McAdams

In London, Ontario Canada on October 7, 1976 Rachel McAdams was born.  She started out at a younger age doing competitive figure skating but later got interested in theatre and the arts. She started her television career on the Disney's series "The Famous Jett Jackson" in 1998 and did a pilot for MTV before starting in the movie "Hot Chick". Although she had a major part in this movie, her movie career did not really take off until Rachel started in the movie "Mean Girls" in 2004 and "The Note Book" also in 2004. Since then Rachel has went on to make other movies like "Redeye" and has appeared on many television shows. Rachel McAdams is one of Canada's growing successful movie stars and she is one of my favourites.
Phil Hartman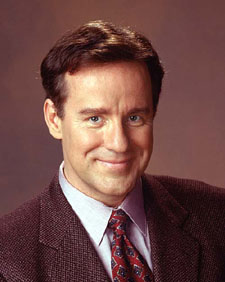 Born on September 24, 1948 in Brantford, Ontario and died May 28, 1998 Phil Hartman was an actor, comedian and writer. Hartman did a lot in the short time he had on this planet. Surrounded by unusually circumstances to this day, no one knows why Phil Hartman's wife took his life and her own but he is truly missed here in his homeland of Canada. Hartman contributed too many things through out his life but the best he is known for is his role on "Saturday Night Live" and "News Talk Radio" as well as many voices on the Simpson's cartoon. Phil Hartman will always be remembered as one of Canada's great stars.
John Candy

Born on October 31, 1950 Canadian movie star John Candy was born. Although I do not remember any of John's early work, I do remember seeing him in other movies like "Uncle Buck". John Candy made a ton of television appearances through out his life and was a huge sports fan. In 1991 John Candy, Wayne Gretzky and Bruce McNall became co-owners of the Toronto Argonauts, which won the Grey Cup in the first year they owned the team. John Candy also opened a chain of blues restaurants with Dan Aykroyd and Jim Belushi. On March 4, 1994, John Candy died of a massive heart attack in his sleep while filming the movie "Wagons East". John Candy is one of Canada's older movie stars that will always be remembered for his work in the film industry.
Jim Carrey

Canadian funny man Jim Carrey was born January 17, 1962 in Newmarket Ontario. Although Carrey was considered for a part in Saturday Night Live he was eventually turned down for Mike Myers. Jim Carrey did manage to go on and start his career as an on stage comedian before joining the television show called "In Living Color". While on this show, Carrey created and mastered a number of different personalities and impersonations. Eventually Jim Carrey's career exploded with his movie "Ace Venture". After that it, Jim Carrey went on to do many other movies, projects and television appearances. He is where today because of hard work and the drive to be successful are. Jim Carrey is one of Canada's most successful movie stars and absolutely one of my favourite movie stars of all time.
Ryan Reynolds

Canadian movie star Ryan Reynolds was born October 23, 1976 in Vancouver, British Columbia. Ryan got his start on a television program known as "Hillside" in 1990, which was taped in Florida with many other Canadians. This only lasted for two and a half years before Ryan returned home to Vancouver. After returning to B.C, Ryan had a few small parts in a couple of television programs but by 1996, Ryan had decided to give up acting.  Shortly after quitting acting Ryan had bumped into an old friend that talked him into moving down to Los Angeles, California. Shortly after arriving, the two stayed in a cheap motel and Ryan's jeep had its doors stolen off it. For about 3 to 4 months, Ryan drove the jeep like this. Until finally in 1997 he landed the role of Berg in the television comedian program called "Two Guys, a Girl and a Pizza Place. After this Ryan went on to star in such films as "Van Wilder', "Harold and Kumar Go to White Castle", "Amityville Horror", "Blade Trinity" and many more. Ryan has come along way over the years and has built himself a successful career from his acting and this is the main reason he is one of my favourite Canadian movie stars.
Ryan Gosling

Young movie star Ryan Gosling was born on November 12, 1980 in London, Ontario. Ryan's television career started when he was picked out of thousands of other children to be on the "Mickey Mouse Show". While appearing on this program Ryan had worked and lived with other famous celebrities like Brittany Spears, Justin Timberlake and Christina Aguilera. After this Ryan went on to do a number of different television series like "Young Hercules" and "Breaker high. It was soon after this that Ryan started to appear in a number of movies and he eventually became a hit in the states. He was in such movies as "Murder by Numbers", "The Slaughter Rule", "Remember the Titans" and many more. Ryan has worked hard to get where he is today and he deserves to be recognized as one of Canada's biggest stars.

William Shatner

Born March 22, 1931 in Montreal, Quebec William Shatner is Canada's if not the World's most recognized Movie Star of all time. William Shatner has spent over 50 years in the movie and television career. He has played in "Outer Limits", "Twilight Zone", "Alfred Hitchcock Presents" and others through out the sixties until eventually he excepted a role on "Star Trek" in 1966 which made William Shatner a house hold name. Shatner has been in many movies like "Miss Congeniality" and "Loaded Weapon 1" and so many more. Although William Shatner has done all these movies and television shows, the one thing he will always be remembered for will be his role as "Captain Kirk" in "Star Trek". In my personal opinion even though I don't really like William Shatner he will always be remembered as one of Canada's greatest movie/television stars long after he is gone.