If your new partner keeps talking again and again about his ex and has a tendency to compare you to her then there are actually some reasons behind it. The bad news is that it is a danger sign for your relationship.  Therefore, you need to act quickly so things do not go haywire. But before doing this you must know the reasons that force him keep her in his head all the time.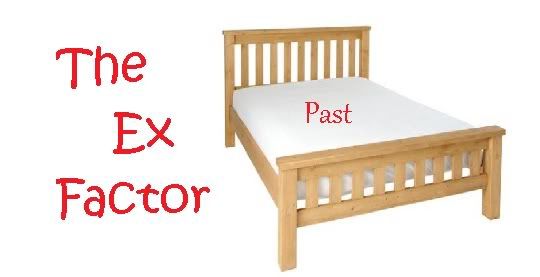 New relationship started too soon- Usually, it is seen that a normal person takes 3 months to 1 year to get over an ex. During this time, it is recommended to take a break from dating or meeting new people for a serious relationship. If your boyfriend has started being with you right after breaking up with his ex then you have to assume that he is still hurting from it. And this actually forces him to talk about her again and again.
You being incosiderate- Too many rough edges in a relationship give birth to arguments and dramas. Of course, there is not a single couple who goes without it. However, if you have been too cruel to your man then you are giving him the chance to miss the good times he had with his ex and compare you with her all the more . Additionally, if you two are not on the same page about the relationship he will have a tendency to keep remembering his previous relationship where things were more mutual.
Not in love with you- Verify if he really loves you. Generally, it is seen that when a new relationship is too good to be true and generous amount of love is grown in it the past in a man's life is no more given any priority. The notion is quite simple. Being happy in the current situation enables a person to forget about what happened in the past. However, if he has not yet said he loves you and keeps going back in time then it means he is not fully satisfied with you.
Friendship with the ex girlfriend- Sometimes ex's stay friends with each other. In today's society it is accepted. But again if this friendship is making him talk a lot about her it should be taken as an alarming signal. This is because some ex girlfriends can become rivals of you. In details, for many girls it is not easy to accept the breakup and therefore they try tactics to get back their men. Unfortunately, these tactics can become very harsh on the new relationships. The men get programmed to keep thinking and talking about them which later can become unbearable for the partners.
Now that you know the reasons you must decide as to whether you want to continue or end the relationship. You cannot completely control his life. But eliminating drama and arguments is in your hand. Keep your man happy and you will not have to be anybody's rival. Apparently, if the man has really jumped from the past relationship to the new one with you too quickly there is much pain involved for both of you. While he will go through a phase of healing, you will have to be patient with the lows of the relationship. Therefore, in the beginning too much should not be expected out of the relationship.
You may also like:
3 Things You Should Try To Be For Your Partner In a Relationship
5 Problems Associated With Dating A Sexually Active Person For A Long Term Relationship
How to Take Care of a Depressed Boyfriend
Top 10 Rare Songs About Breakups, Heartbreaks And Memories
Secret to Understanding a Boyfriend: Five Signs That Prove That He Will Never Marry You