How to make Myspace valentine's graphics to go with the myspace valentine background that can be found here.
http://www.bukisa.com/articles/21315_myspace-valentines-photoshop-background
Things needed:
Photoshop cs2 or any other photoshop
A photo image site like photobucket
A myspace
——————–
Optional:
Royal free graphics
A  pretty font.
And the valentine background
Lets get started.
Step 1. Open photoshop and make a new document I am using a document thats 285 by 122
Step 2. Go up to edit fill and fill your background with a color. I am using color code number #ff0048 make sure blending mode is set to normal
Step 3. Make a new layer
Step 4. Take your text tool and pick out a type of font and pick the color
Step 5. Type your font out.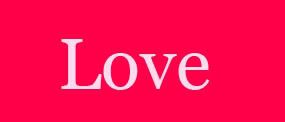 Step 6. Make a new layer then add pictures, clip art or shapes.
Step 7. Save your work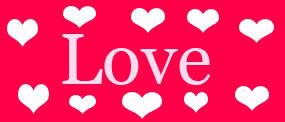 Step 8. Make more graphics if you want them.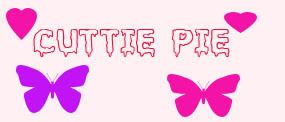 Step 9. Once all of your graphics are made and saved upload them to a place like photobucket
Step 10. Go to your myspace page and click edit profile.
Step 11. Copy and paste the html code from the image into your myspace page and click save.
Now you are done good job.
You can do much more with your page as long as you know how to create your graphics and add them you can turn a dull page into a pretty page.
If you want to make a banner head over to http://www.mybannermaker.com/ 
upload your banner that you made in photoshop and then copy the code and put it onto your about me area.