Here's our 10 simple tips for a smooth move!
If you're relocating for a new job, moving into a new apartment/ house, or making the big leap forward in your professional life, you don't have to add anxiety, stress and exhaustion to your next move. 
We all know that any move, small or large, can be overwhelming. Over the past five years, we have complete over 82,000 deliveries and can feel your pain. Our "Zero-Waste" pack and move solution is changing the way America packs and moves. We're constantly asked by our clients "Do you have any simple tips before I get started on this move?" After countless hours explaining and educating our clients, we have organized and listed some of the basics topics for your review and consideration. 
Plan Ahead! The secret to making your moving day a success, as well as efficient, is to plan, plan, plan ahead!  One hour will save you hundreds of dollars  during your move. We have created a few simple steps below, that will steer you in the right direction without the common problems associated with most moves. 
Making a packing list, using your suitcases, and color coordinating/marking boxes, are just a few simple suggestions. Also, remember that moving is a great opportunity to do some deep cleaning and purging of unused or items that you no longer want or need. 
Don't take anything with you that you don't absolutely need; you will save yourself the trouble of moving it, the cost of moving it, as well as  the time required to find a new place to store it! 

Donating unwanted items to the goodwill and salvation army is always better than tossing it into the trash and having it end up in a landfill.  If you have the extra time, take a quick picture of the item and place it on craigslist.org and make sure to post cash only and no shipments to avoid being scammed by internet crooks! One day garage sales also work if you have a lot of items to sell.
If you aren't able to physically move your boxes or large furniture by yourself, it's a great idea to hire a local mover. There are plenty of local and even national resources that can help you coordinate the move date, and limit the hassle of a truck, fuel, and finding strong workers. They can also give you an estimate on how long they will need to pack and move your residence, as well as determine the potential costs (depending on the number of rooms and size of furniture). 
Beware! Don't fill out any online forms, as your name will be sold at least 6 ways to Sunday as a moving lead and you'll be overwhelmed by moving brokers trying to book and control your next move. Before hiring any mover, please review them on either yelp or movingscams.com !
Here's Rent A Green Box's 10 Simple Moving Tips!
1. Make a List
Although it may sound tedious, making a simple and short list of each room and its contents will help you determine how many boxes that you'll need. This will will also help you strategize what to take with you, and what can be left behind for donation. By focusing on each room, you'll be able to prioritize your assets better and come up with a game plan. This is also the time to remove the top ten most stolen items during a residential move. Here's the link to this list: Top 10 Most Stolen items during a household move (xx).
2. Color Code Your Boxes
If you have boxes available when you're making your list, mark them with a color marker, flag, or highlighter to designate each room. If you find it easier to simply mark the boxes in writing, make sure it's in a conspicuous spot so you limit time trying to find the room designation! Here's a simple color code that most movers work with or have seen in the past.
            main bedroom is red
            boys bedroom is blue
            girls bedroom is pink
            kitchen is green
            bathroom is black
            living/family room is yellow
Take a blank white sheet of paper and write the room designation in the same color in large block letters and tape it to the top of the door frame, so the movers can look up to make sure the colors are correct. Note, don't tape sheet to the actual face of the door because when it's open to load in the boxes, the mover will not be able to see the color code.  As long as it's visible for the mover, they will know where to place the right colored box in the correct room.
3. Pack in Rooms and Group Items Together.
The simpler you pack, the easier it will be to unpack! Keep all the different room items packed together, and you are less likely to lose items during the move, or forget where things were placed. Don't place books and shoes and CD's in one box as it will take too long to replace these three different items in the next room. Don't merge items from other areas of the house which will cause you to waste valuable time walk back and forth unpacking these items. One room at a time and don't stop until this room is completely packed. Don't waste your time lifting and moving these to another room.
4. Use extra wardrobe boxes for large items and then use as storage.
These are great for carrying clothes, large blankets, comforters, and pillows, and even sofa cushions. Kids toys, shoes and larger items are also a great fit in these huge boxes. Wardrobe boxes are available through most movers and trucking companies for no additional charge. Just say " If I book with your company, can I use your wardrobe boxes for my move?" Some moving companies will give you a deal on the used boxes to use as garage storage. One note, they will most likely pack these which can be costly, as they are paid by the hour. So, if you want to be super saver, ask them to place them in the room and pack them yourself as they load the heavy furniture.
5. Pack a Travel Case for a three day trip! 
This should include your basic necessities such as cosmetics, toiletries, and other key items you might need on moving day; if you are stuck without access to your items. One note, pack 2 extra days for every day on the road just in case you our your items have a travel delay. It's better to be safe than sorry and you can still use these packed clothes when you are living in your new place instead of rushing to get your clothes unpacked. 
6. Pack your non essential items.
Plan on starting your pack down at least 1 to  2 weeks before your moving day. Begin to pack things into boxes that you do not use everyday and consolidate items as much as possible to save space on your moving truck. These non- essential items are things that you'll not likely use until after you unpack at your new destination. These will most likely go right into the garage and will stay put until you have the extra time to get completely unpacked. If you're planning on renting resuable plastic boxes like Recopacks, make sure to pack you daily items in your green boxes and use used cardboard for deep storage/garage items.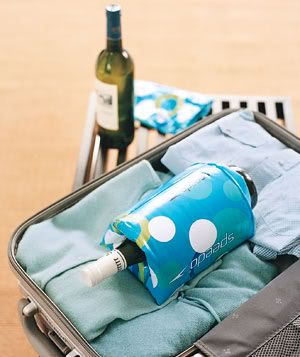 7. Use your suitcases to pack and move your valuables!
Suitcases can help to carry your most valuable items like jewelry, medicine, fragile items and or collectibles. Make sure to pre-pack this suitcase(s) before your moving day and leave it with a trusted family member. Never leave this suitcase in your car as it's an easy target for local thieves. 
8. Designate one box for confidential documents
It's essential to keep tabs on your confidential and private documents in the moving process, and you can do this by setting aside one or two lockable, or tightly enclosed containers for your important paperwork, files, and materials. You can also add these documents inside of the suitcase. If you have a lot of this type of paper work, a locking file cabinet will do the job and have the moving company shrink wrap the entire cabinet for transport.
9. Use a rentable and reusable moving box for your next move.
Renting a moving box like the Recopack from Rent A Green Box is the new hot trend in moving. It's just cheaper, faster, easier and greener than using a new or used cardboard box. Delivered direct to your door pre-assembled, this zero waste system is changing the way America packs and moves. Recopacks are easy to pack, stack and move. When you're done, the company will come over and pick them up. They'll clean and sanitize them for another move. It's guilt free moving at half the cost!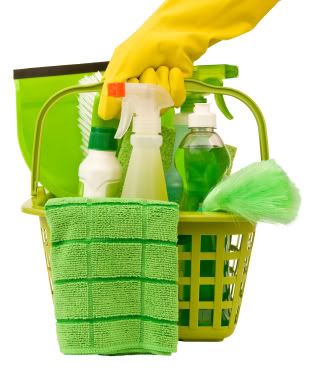 10. Create a Cleaning Box 
Use a small bucket or box to gather basic cleaning supplies such as paper towels, rags, window cleaner, and cleaning spray.  If you run out of supplies, try an eco friendly cleaning product from Method or Meyer's Cleaners. While items are moved out of your home, clean each room and then shut the door and work on the other areas as your movers remove your furniture and boxes. Use this same cleaning box to clean the next place as you move in.
We hope that you'll consider the environment the next time you pack and move. We also have posted the top 10 green packing and moving tips (http://factoidz.com/top-ten-green-packing-and-moving-tips-from-rentagreenboxcom/) to help you, help the environment on your next move. If you have any suggestions or want additional information on our revolutionary zero-waste packing and moving solution, please check out our website and send us your feedback! 
Sincerely Green,
Spencer Brown
founder of rentagreenbox and the inventor of the Recopack!