Why Move Green? Here's the Top 10 reasons to pack and move Green without trashing the planet!
#1 America is a country on the move. One fifth of all Americans, that's 20 percent of the population move every year! That means that the average U.S. resident will move a total of 16 times over their lifetime, about once every 5 years! That's a lot of moving and a lot of trash generated from tossing all of those new and used cardboard boxes into a landfill. With twice as many people, living twice as long, using massive amounts of non renewable resources, we really need to stop and "Rethink" how we pack and move in America.
#2 The way America moves hasn't changed in over 230 years. America prides itself on its resourcefulness and ingenuity, but we've adapted and accepted the use of archaic, inefficient and environmentally destructive packing and moving products such as new and used cardboard boxes, petroleum-based bubble wrap and Styrofoam packing peanuts to pack, protect and move our property. With all of our smarts, don't you think we should have more choices or at least one green alternative when we pack and move?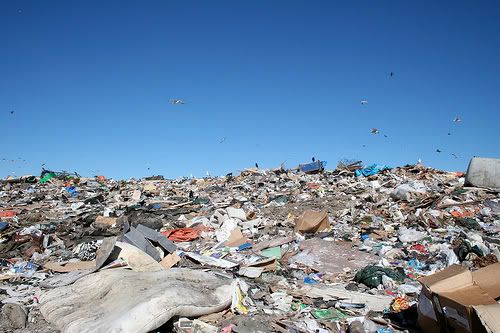 #3 The way America moves is really bad for our Earth. The reality is, we're cutting down too many trees to make all of these cheap new and recycled cardboard boxes and wasting our oil making disposable bubble wrap and harmful petroleum based packing materials! Most people indiscriminately toss out these materials after unpacking just one time and the problem perpetuates itself as more materials enter the landfill and more valuable natural resources are consumed to replace the materials needed to pack and move. It's a vicious cycle of destructive ecological and environmental behavior!
The bottom line is simple: we're wasting our limited natural resources expanding our overburdened landfills. That's not a good thing for YOU, YOUR children or this Earth! The other problem that we're now facing is that we have twice as many people, living twice as long, using twice the amount of energy and we have a diminishing and finite amount of natural resources. We must conserve as much as we can for our future generations. Cutting down a tree to make a box that's used once, maybe twice that ends up in a landfill is just plain bad for our environment and Earth.
#4 Rent A Green Box is out to change the way America packs and moves. We've created the world's first comprehensive, zero-waste,  environmentally friendly packing and moving system developed entirely from recyclable trash, mined from local landfills!
Not only does this new system help save Earth's limited natural resources by detoxing our landfills by using massive amounts of plastic trash to reinvent the cardboard box, it also offers customers' an immediate and tangible time, effort, and money savings alternative to using new or used cardboard boxes when they pack and move anything! It's a win-win-win solution for our environment, your pocket book and Earth! It's cheaper, faster, easier and better for our environment to Rent A Green Box!
#5 The RecoPack  stands for [ Recycled Ecological Packing Solution]. Instead of buying new or used cardboard boxes, which typically get thrown away after just one, possibly two moves, Rent-A-Green Box™, delivers direct to your door, the rentable, reusable and famous green moving box called the RecoPack™. The name Recopack™ is short for [Recycled Ecological Packing Solution]. It's a revolutionary way to pack and move your property without trashing the environment.
Finally, after 230 years, we have a solution! Conceived and invented by Spencer Brown, the brain child and green leader behind the scene at Rent-A-Green Box, the Recopack is a system of lightweight, stackable, rentable and reusable moving and storage boxes, available in 3 consumer friendly sizes!
The Recopack™ is made from all of those hard-to-recycle colorful plastic bottles typically found under your kitchen sink and laundry room- like bleach bottles, household cleaning products, dishwashing and laundry detergent. This hard-to-recycle plastic trash is removed from America's landfills and then cleaned, sorted, scrubbed, and then ground into a billion little pieces. It takes  between 72 and 124 plastic bottles to make one Recopack. Each Recopack will last for over 400 round trip applications and when it's worn out- we just grind it up to make another Recopack. It's a zero waste, closed loop, cradle to cradle solution for a country on the move.
To date, we have removed over 23 million bottles and we're just getting started with our national expansion, so when you stop and do the math, the more Recopacks™ we rent, the more trash we need and the faster we can detox our landfills. The faster we grow, the more trash we use and the cleaner the world will be for our future generations.
Our Mission is to change the way America moves with an earth friendly, zero waste packing and moving solution that's cheaper, faster and easier than using new, used or even free cardboard moving boxes. With your word of mouth support, we'll change the way America packs and moves! We really need your web support by sharing our links, story and videos with your friends and family. You're invited to join our cause… let's take back our environment and economy one move at a time. See for yourself why we need to rethink the way we pack and move in America with this short little clip.
 #6 Rent A Green Box helps you save the Earth. For every 100 Recopack we rent, here's the ecological impact- it's really phenomenal! We start by removing over 750 pounds of hard to recycle plastic trash to make our world famous, electric lime green Recopacks™. By Renting A Green Box, instead of using new, used or even free cardboard boxes, we prevent over 350 plus pounds of traditional packing materials like cardboard boxes, petroleum based bubble wrap and Styrofoam packing materials from entering our landfills. We save over 350 gallons of drinkable water and over 50 gallons of petroleum fuel from the manufacturing, distribution and sales process of these archaic materials. We also eliminate over 2,500 pounds of carbon dioxide emissions from entering our atmosphere. When we use our trash as a resource, we solve a another huge international problem- deforestation.
When you Rent A Green Box, one Recopack in its life span of 400 uses will save over 3 healthy trees from being cut down to make a cardboard box that's used once, maybe twice and then just tossed into a landfill.
To complete the 4R's of the environmental cycle [ Reduce, Reuse, Recycle, and Replenish ], for every 100 Recopacks rented, Rent A Green Box plants a tree on behalf of our clients! That's another way we grow our business, one customer and one tree at a time!
#7 Greenwashing! Rent-a-Green Box  receives one of the best scores on the "Greenwashing Index" for it's authentic green business practices.
All of our signature products are made from 100% post consumer recycled "end of life or end of use post consumer trash". The Greenwashing Index rated us the best possible score, a #1. And we're honored to have passed their test and the public's opinion of what we're doing to change the way America packs and moves.
Here's the reality of our situation, when you recycle anything, the materials tend to become less usable. It's called degradation which is a big fancy word for "no longer usable" in recycle speak.  This is the stuff that industries don't want and eventually this "end of life" recycled material is either burned or dumped into a landfill. China does not want this material since it really has no recycle value in another product (especially with the high cost of energy).
We take this end of life cycle waste and re-invented an entire line of zero-waste, sustainable, trash based packing and moving products.  We now have a choice and that's a good green thing for you and the environment. 
We call it from "THIS TO THAT":
The cornerstone of Rent A Green Box is the Recopack™ made from 100% recycled plastic bottles. The Poopy Pallet™ is made from over 700 used baby diapers. Recocubes™ are made from recycled newsprint sludge and when you unpack, just toss them in your garden and they will feed your plants and trees. We take empty and discarded cereal boxes and Expandos. We also have the replacement for Bubble Wrap that's made from recycled cardboard sludge called Geami™. We take tons of soda cans and make really cool recycled dollies to help transport the Recopacks™ from one place to the other. Bottle caps that litter our streets, beaches and walkways become Reco Zip-ties™ and we also invented a label that can clean your toilets when your done unpacking your Recopacks. All you need to do is peel it from the Recopack™ and toss it into the toilet. Stand back and watch it foam, fizz and crackle, then flush away!
Everything that we do is made from trash which gives new meaning to the phrase- " one mans trash is another mans treasure!"
 #8 Running Green and Clean: Green Delivery System. All Rent A Green Box mobile delivery trucks and company cars are powered by a combination of waste vegetable oil and bio-diesel  to minimize our daily carbon emissions and impact. We have reduced our carbon foot print by 82% running green and clean ( based on the Department of Transportation Experimental Vehicle program for our entire fleet). Green Delivery is real simple and just makes sense. We route all of orders and pickups to conserve time and waste vegetable oil and compress our deliveries to maximize our day and minimize our impact on the environment. Each year we save over 50,000 gallons of waste vegetable oil with our green logistics system. Does it require more effort? Yes it does and our environment is worth it!
We also equipped each delivery truck to generate, store and convert the vegetable powered electrical energy from DC to AC, to make a replacement for bubble wrap. It's called Geami™ which means "friend of the Earth" and this protective packing paper looks like honey comb and it's made from recycled cardboard boxes. It's made right on the truck, in front of your residence and delivered direct to your door!
We're one of the top ten greenest companies in the world by springwise.com and walk the talk in everything we do. We took the extra steps to print all Rent A Green Box sales brochures and collateral with non-toxic, soy-based inks on 100-percent post-consumer waste fiber manufactured with alternative wind power and certified by Green Seal® and the Rainforest Alliance's SmartWood program to meet Forest Stewardship Council (FSC) standards.
We're just starting to pickup e-waste for free, old batteries and cell phones to help you, help the environment. We're always learning and adding new, authentic green solutions to our famous and fun green business and our green ears are always listening. So, if you have a cool green idea, please contact us on our website and share your green golden ideas with us!
#9 Rent A Green Box customers save time and lots of it! Without the need for cardboard box shopping, assembly, taping, breakdown and disposal; customers using Rent-a-Green Boxes save an average of 37 hours during their move, based on a 1,500-square-foot, 3-bedroom, 2-bath residence. The smallest move, a 1 bedroom studio move can save at least 8 hours… think of it this way, when you Rent A Green Box, you get an entire day back in your life.
#10 Rent A Green Box customers save money. Rent A Green Box client's will cut their packing and moving costs by 50% compared to buying new or used cardboard boxes and other petroleum based packing materials. You'll also save lots of money by eliminating multiple trips to the store, buying more supplies, which wastes a lot of gas, time, and effort needed to pack and move your property.
Why waste your valuable time, when we deliver them direct to your door. You pack, stack and move. When you're done, just call us and we'll pick'em up. It's just that simple…  it's moving made simple!
We hope that you consider the environment the next time you pack and move. We also have posted the "Top 10 Green Packing and Moving Tips" to help you help the environment when you move. If you have any suggestions or want additional information on our revolutionary zero-waste packing and moving solution, please check out our website and send us your feedback!
Sincerely Green,
Spencer Brown
founder of rentagreenbox and the inventor of the Recopack!