A screen shot is a picture of your computer screen and whatever website, document, etc, you are browsing at the time.  You can use a screen shot to prove a website had certain content that may be deleted, to prove something was said on a message board or in a group, to remember certain dates, to read at a later date in case the website changes or for many other reasons.  To take and save a screen shot just follow the steps below:
Pull up whatever website, document, file, picture, etc you would like to take a screen shot of on your computer screen.
Press the print screen or "prt scrn" button on your keyboard to take the screen shot.
Open up a picture software program like Microsoft Paint or Microsoft Office Picture Manager. I prefer Microsoft Office Picture Manager but Paint works just as well.
Right Click in the Picture Software program that you prefer and click "paste" to paste the screen shot in the body. You can also press "ctrl" and "v" at the same time.
You should see the screen shot on your screen saved.
Make sure to save the screen shot in a place that you can easily access and remember. Also, save it as a name that is easy to remember also.
Now you have a taken and saved a screen shot!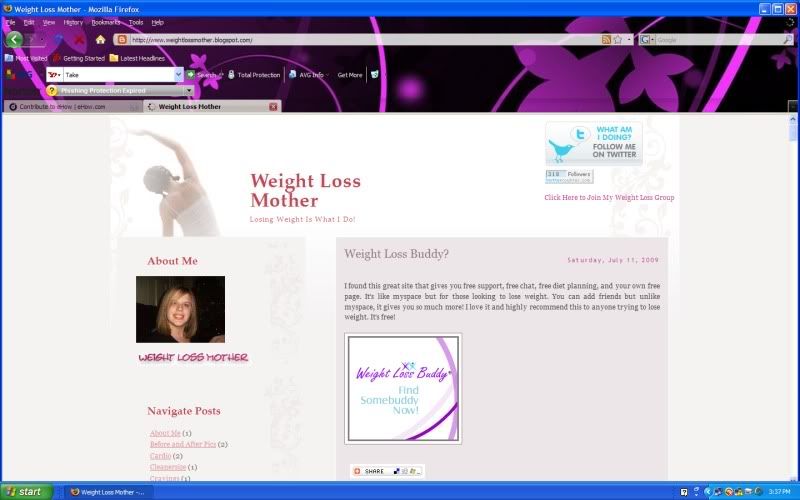 Here is a screen shot of my blog: Weightlossmother.blogspot.com
Screen shots are so easy and quick to take and save that now you can do it all the time!