Adapted from my original article How to Unlock an iPhone 3G with OS 3.0.
Although it isn't as easy as the old one, there is finally a solution to jailbreaking an iPhone with the 3.0 OS.  Even if the firmware and baseband were upgraded, you can still unlock it for use with any carrier.  Let's break it down to some simple steps.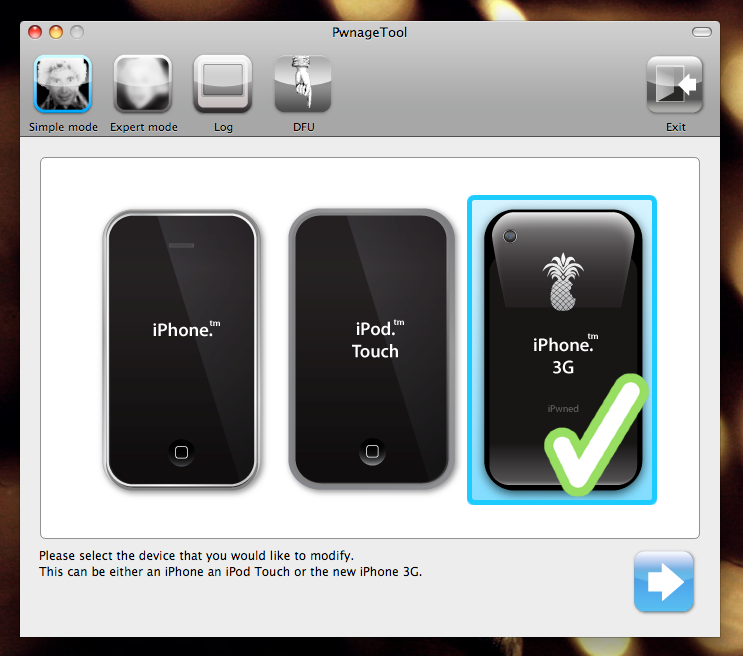 Step 1. Before you start the process, make sure your iPhone already has OS 3.0 on it and you're using iTunes 8.2.  You'll also need PwnageTool and a copy of the iPhone 3.0 firmware, which you can download with a little Google work.
Step 2. We need to use PwnageTool to build a custom copy of the firmware.  Thankfully, the software walks you through the steps fairly simply.  Open it up and select the model of iPhone you're trying to unlock. It'll pull up the 3.0 firmware from your harddrive – select it and continue.  Walk through a few prompts to have the software finally build the custom firmware. Not that this can take a little while.
Step 3. Once the custom firmware is built, plug your iPhone into the computer.  Follow the PwnageTool instructions to put your iPhone into DFU mode: Turn the phone off.  Restart it holding down home and power for ten seconds, and then release power and just hold home for another 10 seconds.
Step 4. Open up iTunes and go to the iPhone tab.  Option+Click (or Alt on a Windows marchine) on the "Restore" button. A With your iPhone plugged in your computer, open iTunes.  Option (or Ctrl) click on "Restore" and select custom built firmware.  Hit ok and allow the iPhone to restore.
Step 5. After the restore, you'll notice your iPhone is jailbroken.  If you look at the homescreen, you'll notice Cydia and Icy are installed.  If all you wanted to do was jailbreak, you're all set.  If you wanted to Unlock it for use on other carriers, there's a little work left.
Step 6. Open up Cydia. Tap "Manage" at the bottom and select "Sources" from the middle of the screen. In the upper right hand corner click "Edit" and add the source "epo666.ultrasn0w.com"
Step 7. Go back to your home screen.  Open Cydia up and run a search for "ultrasn0w".  Tap on the package once you find it and install it.  Once it's installed your iPhone will be fully unlocked!
Additional Tip: If you're on T-Mobile disable your 3G before you active.