Adapted from my original article How to Backup Your Blogger Blogspot.
If you've had a Google Blogger blog for a while, you've probably starting wondering – How do I backup my blogspot? What do I do if something happens to it? What if I accidentally delete something?  By creating an offsite backup – that is, a backup you keep on your home computer – you can guard against possible failures.  Google has implemented some features that makes creating an offsite backup of your blog easy.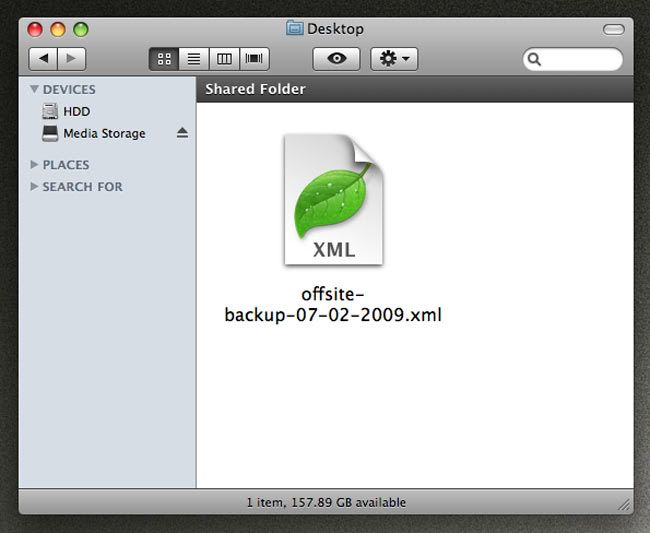 Step 1. Login to your blogger account.  While you could use some external tools to backup your blog, we're going to make an offsite backup using the free Google tool.
Step 2. Click on Settings.  At the top of the blog, you'll see a link for "Export".  Click that. This will bring up the Export screen. Simply click "Download Blog" and choose a location to make your offsite backup.
Step 3. You also want to backup your template. There isn't an offsite backup tool for that, but it's easy enough to do on your own. Click on "Layout", then click "Edit HTML". Check "Expand Widget Templates". Right click and "Select All" of the code in the box.  
Step 4. Open up Notepad (if you're on Windows) or TextEdit (if you're on a Mac).  Paste the Code in the window, and save the document as "Template.xml". Optionally you may want to label it with the date as well.
Step 5. When the time comes, you have to know how to restore your offsite back.  After all, what good is it if you can't restore your blog when something happens? Login to your blog.  Click on "Import Blog" at the top to bring up the import screen.  Browse for the offsite backup your made on your computer and click "Import Blog" to restore it.
Additional Tips
You can only use your offsite backup for a Blogger blog.  If you wanted to use your offsite backup to import to a service like WordPress or Livejournal, try the program Blog2Blog instead.
You can't import your comments into another blog, but you can go tot Settings > Comments to have an account emailed with each comment.  This is as close as you can get to a comment backup, and it's technically not an offsite backup unless you store your email on your computer.