Based on the original article How to Find Secular Drug Rehab. Used with permission.
Drug rehab, be it twelve step or otherwise, is often so stuffed with God you wouldn't be able to tell it apart from church.  With 15% (and growing) of the United States identifying as non-religious, there are an increasing number of answers for those seeking drug rehab and not a bible lesson.  AA claims you can go through the program without converting, but why fit yourself into their mold? This article will show you nonreligious options for rehabilitation.  Finally – a responsible drug rehab program for atheists, agnostics and non-believers.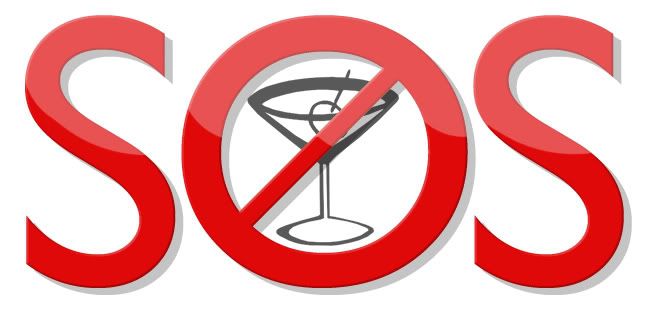 The leading alternative drug rehab program is Secular Organizations for Sobriety. SOS is a recovery method for drug addicts and alcoholics that focuses on the individual and their own responsibility for recovery.  It's a self-empowerment approach to rehabilitation. SOS also promotes skepticism and encourages the use of scientific reasoning in understanding and fighting addiction. Their website includes a nationwide database of meetings so you can find one in your area.
SMART Recovery (which stands for Self-Managment and Recovery Training) aims to combat all kinds of addition by using a four point program.  They focus on enhancing motivation to quit, refusing to act on urges to use, managing the problems in life that often drive us to use, and developing a positive balanced lifestyle.  Like most alternative drug rehab programs, SMART approaches addition as a dysfunction habit rather than a disease.
Rational Recovery is an abstinence based approach to drug rehab.  It has become very controversial for its direct opposition to AA's approach.  While RR groups do exist around the world, part of RR's philosophy is that recovery groups are counter productive.  Rather than meetings, RR encourages a series of books, videos, and lectures to help rehabilitation.   In the early 90s, RR split off from SMART Recovery (who continues to advocate meetings for those seeking sobriety).
LifeRing Secular Recovery (sometimes known as LSR) is a rehabilitation  program focusing on the use of drugs and alcohol as well as reaching out to help those who are in a relationship with an addict. They promote an experimental approach to alcohol and drug rehab in that members often experiment and collaborate on ideas to help rehabilitation.  Unlike other groups, LifeRing uses relapses as a learning experience that can better help the group's understanding of addiction and recovery.
Women for Sobriety if an alcohol recovery program.  What makes it different than other secular drug rehab programs is that it uses a system of steps.  The thirteen steps to recovery used by WFS are much more rational and open minded than that of AA. As with many other groups, WFS doesn't oppose religion; it believes that it is irrelevant to the rehabilitation process. The group focuses instead on positive reinforcement and personal empowerment.
Additional Tips
If you can't find one of these groups in your area, call them up or check out their websites.  Many offer online meetings, and will also help you find a secular group of some kind in your area.